/
ICAN Thanksgiving for All - Annual Thanksgiving Dinner Drive
ICAN Thanksgiving for All - Annual Thanksgiving Dinner Drive
Overview
Wouldn't it be amazing if everyone had "all the fixings" this Thanksgiving?
For many families, when the air turns crisp and the calendar turns to November, they start to anticipate the warm and delicious meal that they will enjoy at the Thanksgiving table.
But some families need a little help to enjoy the holiday. We are asking for your pledge to support ICAN's Annual
Thanksgiving Day Dinner Drive.
A donation of $25 will provide a family with a dinner that includes:
Turkey with ALL THE FIXINGS including stuffing, potatoes, rolls, condiments, gravy and dessert.
Because people like you cared, last year we were able to provide Thanksgiving Dinner for over 180 ICAN families. Our goal this year is even bigger: we want to bless well over 200 families with these meal packages.

If you are interested in providing a Holiday Meal for a family that otherwise would not have one,
please contact Development Coordinator, Deborah Kessler with your pledge at 315-794-0695 or dkessler@ican.family or complete the below form and we will contact you!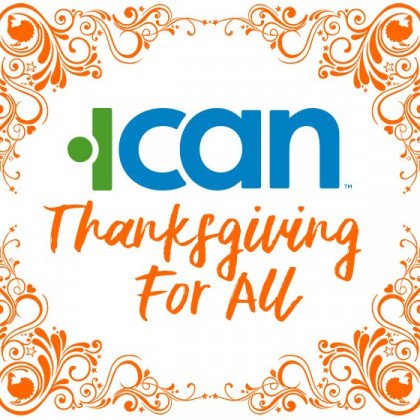 Contact Us
Please fill out and submit the form below and one of our team members will get back to you promptly.