Independent Practice Association (IPA)
At ICAN, we utilize an Independent Practice Association (IPA) for many of our services and programs.
The IPA is a network of contracted partner agencies who provide supportive services, including (but not limited to) behavior management, clinical services, substance abuse, mentoring and peer supports to the community. These services are provided on a fee-for-service basis through contracts developed between the IPA and ICAN.
Provider Spotlight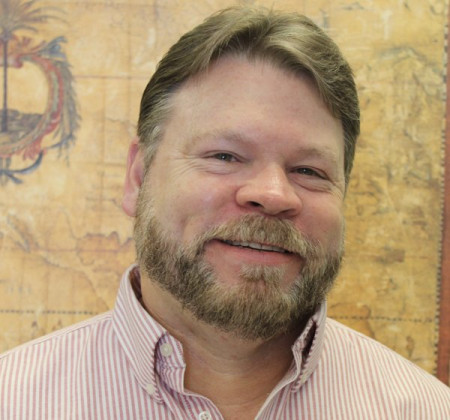 Tom Joslyn
Joslyn Enterprises, LLC
Tom is a social worker at Utica City School District at Jefferson Elementary, is the owner of Joslyn Enterprises, LLC and a provider in ICAN's IPA network.

He was born in Rome, grew up in Utica, graduated from Utica Free Academy and attended local colleges: Mohawk Valley Community College for a degree in criminal justice, Utica College (now University) for a degree in Psychology and then University of Albany for his degree in Social Work.

An interest in social work was sparked in him when he was just a kid and he met someone who became very influential in his life in sports. He was a family friend and he was a social worker, so Tom got a chance to see that work in action firsthand.

Tom's career has led him to work for other local non-profit agencies and Oneida County Child Protective Services. He left social work for a while and was a Financial Advisor for American Express, but was drawn back to it in the mid 2000s and was back in the school district in 2013.

Tom shares that social work is a challenging career. No two situations are alike and it's extremely difficult to schedule your day because you never know what will arise. His approach is that everybody matters and working in this space allows you to make the world a better place – sometimes with small moves forward and other times with huge breakthroughs.

He has a strong sensitivity for families and individuals who are striving to do better in their lives, who are taking opportunities to break cycles and are seeking positive change for themselves and those around them.

He has been working with ICAN since 2009 (when we were Kids Oneida) when he started Joslyn Enterprises, LLC, which today has 12 employees. Some who work with him are full time and others are part time while working during the day as social workers themselves, teachers, school principals and more. The need is great and the work is endless! His team provides all of the services of ICAN – therapy, behavioral management, mentoring and more – to individuals and families. Tom himself focuses on working with boys and young men, but his team has males and females to successfully work with a wide array of clients. Joslyn Enterprises covers a large geographic area and work with clients in Oneida, Herkimer and Madison Counties.

He and fellow IPA provider Dave Calhoun have led supportive work groups with ICAN – a program that gives young adults the opportunity to learn on the job training, socialization and soft skills to be better prepared for the competitive work force. They took part in intergeneration clean ups and other community-based work and the kids loved it. There is hope to get these groups going again once it is safe to do so post-Covid.

Tom enjoys working alongside ICAN because the agency is passionate about community involvement and supporting families. ICAN provides referrals of clients and back office support, which helps individual IPA agencies work more efficiently giving them more time to work directly with clients.

For those considering becoming part of the IPA network or exploring mentoring, Tom will tell you it's worth it. His opening line is most often, "How would you feel about yourself, if you could make a life-changing and positive difference in a child's life?" The kids are going to look up to you, you will become close with them and you will be a positive role model in their lives. You will be proud of the work you do with kids and you will be given the opportunity to make change.

Some fun facts about Tom:
He has three adult children, ages 31, 25 and 20
He is a longtime ice hockey coach, officiates high school and college hockey and has played in men's leagues
He is a lover of the outdoors: hunting, fishing, kayaking, snowmobiling and more
He loves winter!
45

Agencies

215

Providers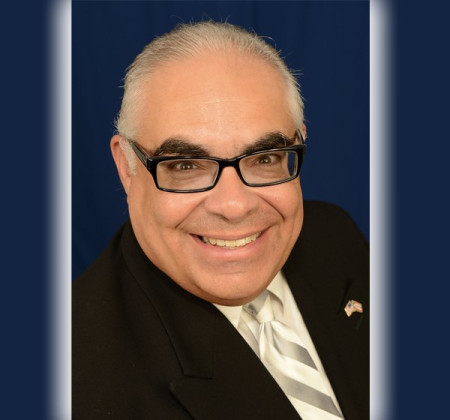 Tony Colon
Marabella Colon, DBA
"A hundred years from now it will not matter what my bank account was, the sort of house I lived in, or the kind of car I drove... but the world may be different because I was important in the life of a Child."
-- Forest E. Witcraft Teacher, Scholar
Tony Colón is everywhere. You see him volunteering in the community on boards, heading up committees and efforts, working with youth and assisting the Hispanic community with a wide variety of needs. Tony is also no stranger to ICAN.

Tony worked with ICAN's Independent Practice Association (IPA) from 2008-2011, and now along with his wife Marabella (aka "the boss!"), works in the IPA network under Marabella Colón, DBA, which was established in 2015. They have been married for 43 years, each have their own case loads through the business and although many times they can be like ships passing in the night, when they connect for dinner each night, they use it to give each other perspective on the many youth they work with.

Tony works only with young men, as young as five years old and as old as 18-20. Some he works with for a few months while other relationships last a couple years or more, all depending on the needs of the individual, their circumstances and progress towards their goals. Currently he has a case load of 21, which results in dedicating 4-6 hours a day with youth as well as eight hours on Saturdays. He travels ALL over the place to work with his mentees - Boonville, Ava, Camden, Lee, Taberg and Herkimer – sometimes logging 100 mile round trips for visits.

Both Tony and Marabella provide Family Support Services including mentoring, behavioral management and respite programs, as well as Spanish interpreting for ICAN, as needed. It is important in his work that although he is assigned to the child, he ultimately works with the entire family. He works to build a solid rapport with the kids, parents and/or guardians and his families know that they can call him anytime.

Tony believes that a good mentor forms strong relationships with a wide range of young people, their families and with a variety of organizations. They also should have the ability to gain the confidence of children, schools, agencies and people/businesses in the community.

Tony grew up in the South Bronx. His dad worked three jobs to support the family and his down time was limited, so Tony benefited greatly from the oversight and mentoring of male figures at the Casita Maria Community Center. They provided assistance and guidance with sports, homework and more. Due to that early, personal exposure to the benefit of mentoring, Tony has made it his life's work and to date he has guided over 300 mentees of his own.


Helping Mentees Grow with Experiences and Activities
All of Tony's mentees get their library cards - many times it is the first time they enter the library building. One young man he works with now prefers to go to library before they go to eat! After they get comfortable, they start to walk in like they own the place with confidence. Some take books home to read to their bothers or sisters.

"Mr. Tony", as he is known to his mentees, helps them speak up for themselves, advocate and ask questions. When out to eat, he touches on everything from how restaurants operate and how to order, to tipping and using silverware properly. He challenges the young men to try things they've never eaten before and uses the opportunity to talk about good nutrition.

He quizzes them on questions for the written test to get their driver's licenses, teaches them about vehicle maintenance and costs, and how to pump gas. They teach him about streaming services and electronics. (And he works on navigating those the best he can!)

He teaches the kids life skills, connects them to services and opportunities in the community and works to help them better themselves in many aspects. It is fulfilling for him to be the connection to their independence and he likes seeing them be empowered. In many cases, he purposefully becomes a distant observer of their activities to give them the space and confidence-building they need, and he will interject when necessary. He enjoys helping them open themselves up to new horizons.
College Connections
Tony has been on the board at Mohawk Valley Community College since 2008 and is the current board president. He has the unique perspective and resources through that position to assist many of his mentees (and others!) in learning about MVCC's offerings and getting them enrolled, if they choose. At December 2021 commencement, he saw some of his former mentees walk the stage to receive their diplomas!
Working with ICAN
Being part of the IPA Network at ICAN provides Tony the value of working independently and the luxury of working on a schedule that he sets for himself. Having an ICAN liaison between the non-profit and the individual agencies is critical and opens up a two-way conversation.
Beyond His Mentoring Work
Tony is also the owner/president of Solutions by Technologic, LLC in Utica, which was established to provide services in various disciplines including language, cultural, and human services along with IT and medical recruitment.

As a Qualified NYS Office of Court Administration Legal Spanish Interpreter, Tony has provided bilingual services to a variety of entities including the New York State and Federal Courts, along with the NYS Office of Mental Health.

In November 2020, Tony collaborated with owner Mindy Barstein / Arjuna Broadcasting and brought the first 24 hour (over the air and streaming) Spanish Language Radio Station to the Utica market: El Zorro Radio Latino (WNRS) 98.3 FM/1420 AM

Learn more about Tony's professional experience and accomplishments on his Linked In profile.


Fun Facts about Tony
He is a sports fanatic and loves his New York teams: Mets, Jets, Knicks and Rangers
He also loves fishing, although he didn't grew up fishing. It's a mentor activity he enjoys – the kids like the quiet and solitude. They frequent Lock 20 in Marcy and the kids are teaching him more and more each time!
He is a weekend chef/grill master
He is the father of two and has three grandchildren, including a granddaughter he gets on the bus every morning
Team Spotlight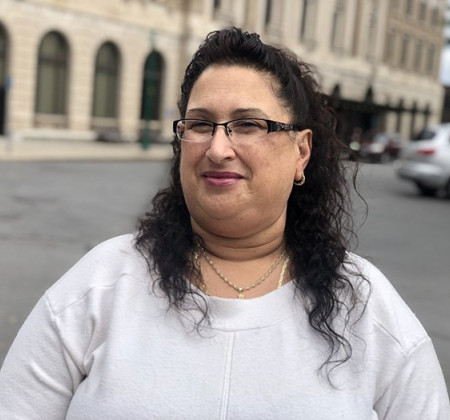 Christine Perez
Oneida Youth, Inc.
Christine grew up in the Bronx and came to Utica for college. Always wanting to pursue something in the area of law, she received a degree in criminal justice from Mohawk Valley Community College and studied sociology with a minor in crime at SUNY IT (now SUNY Polytechnic Institute). Being Hispanic, she was also driven to represent her heritage and also to fight for the under represented.
She is now an Oneida County Probation Officer. She started her career working with kids in that position, and now focuses on adults.
Christine started mentoring through ICAN's IPA Network well over a decade ago with Oneida Youth Inc. under David Organisciak.
She welcomes the "hard" cases and has a tremendous success rate with her clients. She deals with the kids on their level and goes in acknowledging that each one is different and comes from a unique background and experience. She may spend a half an hour to a whole day with mentees, and anywhere from three months to many years. She is the self-proclaimed "Queen of Free" and finds an amazing array of activities and experiences to do with those she works with. Those free outings can spur new interests, and be things the youth may do again with their families on their own time, strengthening bonds and spending quality time together.
Christine's grandmother taught her that people come into your life for a reason, a season or a lifetime. She believes you can truly make a difference in a person's life.
The stand out mentoring moments to her are the ones working with youth who start off with her with distrust and even combativeness. After showing support, consistency and care to them, they open up and feel like they are part of your family. She always tells the youth she works with that even after their official time together comes to an end, they can always pick up the phone and call her. And they do. She has a no-nonsense approach to life and her work that proves to be magnetic to so many.
In addition to mentoring, Christine has also worked with ICAN in other capacities, including teaching a cooking group and life skills classes, and is on call for our After Hours Crisis Line to assist with behavior management challenges via phone or in person. She enjoys working with ICAN because they value their employees as well as their contracted employees and the culture truly revolves around family, in ALL aspects.
Christine has two children – a 32-year old daughter who lives in Watertown with her family and a 35-year old son who lives in Japan with his family and her two granddaughters. She loves to cook, is very spiritual and she loves to play pool. Fun fact: she was crowned best female pool player in the area in 1995!
Resources
Definition of Services
Throughout the scope of our services and programs that we offer and describe on this website, deeper definitions and explanations are required in some cases.
Join the IPA
Any Agencies, Municipalities, Private Practices, School Districts or Managed Care Organizations interested in utilizing our services provided through our IPA for their consumer needs should fill out and submit the form below, or contact our Director of IPA Operations Geoff Stewart at (315) 731-2623. Individuals, agencies and private practices can also join our IPA as a provider of services!