Independent Practice Association (IPA)
At ICAN, we utilize an Independent Practice Association (IPA) for many of our services and programs.
The IPA is a network of contracted partner agencies who provide supportive services, including (but not limited to) behavior management, clinical services, substance abuse, mentoring and peer supports to the community. These services are provided on a fee-for-service basis through contracts developed between the IPA and ICAN.
45

Agencies

215

Providers
Provider Spotlight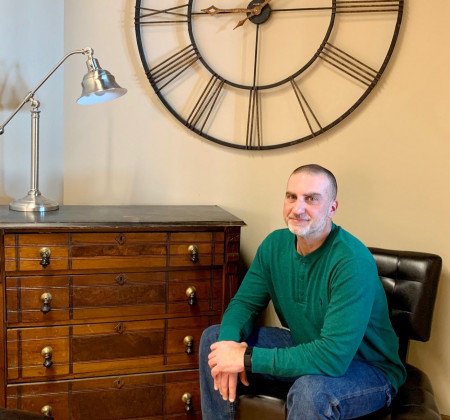 Dave Calhoun
Quality Youth Services
Dave Calhoun is celebrating 18 years in our provider network this month! He began working in our network as a part timer in 2002 and then started his own contract in 2004 to launch Quality Youth Services.
Dave began solo providing behavior management and mentoring to the children in our flagship Kids Oneida program and then slowly started to build his workforce of mentors and therapists to further meet the growing needs of our clients. Dave partnered up about 7 years ago with fellow provider, Tom Joslyn to create a supported work program focused in the Rome area. This program gives young adults the opportunity to learn on the job training, socialization and soft skills to be better prepared for the competitive work force. Their program currently partners with the City of Rome, YMCA, Rescue Mission and Jervis Library for work opportunities so that their supported work kids can have a variety of job opportunities in their own community.
Dave's has a background in employment from his work at UCP with the adult population and over 15 years in residential care. He states that he was drawn to work with ICAN because he loved the way our organization is set up and how he could reach people that typically couldn't be reached with services. Dave has always had a passion for helping people. He loves a good challenge and being able to give young people a different perspective on how to navigate through life and barriers. He prides himself on role modeling positive behaviors to the youth he works with and feels that helping somebody in any capacity is what matters the most in life.
Dave loves spending time with his family.
Dave is a fitness enthusiast, loves working out and sharing health and fitness with those he works with.
In his spare time, Dave enjoys woodworking and electrical work - he loves to get his hands dirty and work on all sorts of mechanical projects.
Resources
Definition of Services
Throughout the scope of our services and programs that we offer and describe on this website, deeper definitions and explanations are required in some cases.
Join the IPA
Any Agencies, Municipalities, Private Practices, School Districts or Managed Care Organizations interested in utilizing our services provided through our IPA for their consumer needs should fill out and submit the form below, or contact: Director of IPA Operations Matt Buono, (315) 731-2641, and IPA Operations Manager, Geoff Stewart, (315) 731-2623. Individuals, agencies and private practices can also join our IPA as a provider of services!