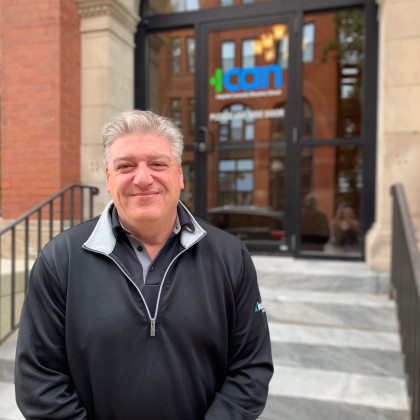 Provider Spotlight January 2020
Dave began working with ICAN just over 21 years ago as a provider, and quickly started his own business, Oneida Youth, Inc. to provide in home, community and school services to youth in our Kids Oneida program. Dave has provided so many services to our children and families over the years, including but not limited to mentoring, behavior management, curfew checks, and recreation. Dave is still providing direct services to clients through Adult Health Home and HCBS as well as oversees a number of initiatives through our IPA that are utilized by many of our programs. Dave coordinates our 24-7 on call crisis team of providers to respond to the after hours needs of the families we serve. He runs a Supported Work group at the Utica Zoo, providing on the job training and soft skills for teens entering the work force as well as a Cooking Group at the West Side Senior Center for youth hoping to hone some culinary skills. Dave also plans and coordinates Summer Group Recreational Outings for the youth that we serve.
We are so grateful to Dave for the hard work he puts in as a provider in our IPA, and most importantly for the support and compassion he brings to the services he provides to those we serve.
Fun Facts about Dave:
Dave is a teacher by trade, with a Masters in Special Education, and spent 10 years in the field of teaching.
Dave feels that the best way to approach his work is with a sense of humor! He has used it over the years to deescalate many situations. He feels that his life experiences growing up in the inner city of Utica helps him relate and connect with those he works with.
Dave loves the work he does for ICAN - he feels that being a provider allows him the flexibility he needs to be there for his own family while still supporting the needs of those he works with. He loves making connections with people, meeting them at their level and then being by their side when they make progress and succeed.