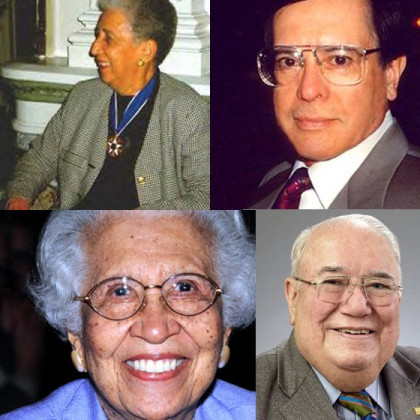 Hispanic Heritage Month is an opportunity for us to learn about and celebrate culture and contributions in many ways. ICAN's work has always revolved around family and our team consists of care managers, service coordinators, support specialists, clinical staff and social workers. Social work is more than a profession. It is a calling for so many and truly the work of a lifetime. It involves education, creation of opportunity, social justice across platforms,populations and communities and puts human service first.
Below are four Hispanic pioneers in the area of social work. Please take a moment to learn about their incredible achievements and contributions to the field and to their communities.

Antonia Pantoja
1922-2002
Antonia was a Puerto Rican educator, social worker, feminist and civil rights leader, as well as the founder of several groundbreaking institutions in New York and Puerto Rico. Her life's work revolved around educational access for the disadvantaged and community self-determination.

She received a teaching certificate in Puerto Rico in 1942, moved to New York City in 1944, graduated from Hunter College with a degree in sociology in 1952, received a Masters at the Columbia University School of Social Work and a Ph.D. from Union Graduate School in Cincinnati, Ohio.

She founded the Puerto Rican Forum in 1957, which served as an incubator for organizations and program promoting economic self sufficiency.

She also founded ASPIRA (Spanish for aspire) in 1961, an organization with a focus on cultural pride, education, leadership training and community service for Latinx youth. Aspire has provided approximately 50,000 Latino students with career and college counseling, financial aid and other assistance.

In 1964, Dr. Pantoja shifted her emphasis from self-help programs to the reformation of the educational system. In 1970, she established the Universidad Boricua, which is now known as Boricua College which continues to cater to Puerto Ricans, Latinx, and other underrepresented communities in higher education through campuses in upper Manhattan, the Bronx and Brooklyn.

She established Producir in Puerto Rico in 1984, an organization which provides economic assistance to small businesses.

In 1997 she was the first Puerto Rican woman to receive the Presidential Medal of Freedom, the nation's highest civilian honor, from President Clinton during a ceremony at the White House. He praised her work as founder of ASPIRA.
One of her many friends and colleagues wrote that "she never had a conversation with her when she was not addressing, or worrying about, a social concern or an injustice…her work was constant, her mind never rested, and everything she did was steeped in her values and ethics. As a result, her friends and admirers were in both high places, and in the Barrios, they were politicians, fundraisers, policy gurus, and in the arts. They lived in the contiguous United States, in Puerto Rico, and many parts of the world. Her friends and admirers were of all ages and all ethnic groups."

Armando Torres Morales
1932-2008
Described as a Chicano Renaissance man, Morales served in the U.S. Air Force and was a boxer and a musician. He is best known, however, for his tireless work as an advocate for the Latinx community, particularly in terms of advancing mental health services and ending abusive policing.

A Los Angeles native, Morales earned his MSW at USC in 1963 and returned to complete the DSW program in 1972, becoming the first Latino in the nation to earn a doctorate in social work.

Concerned about the lack of mental health services being accessed in the Latino community, he founded the first psychiatric clinic for Spanish-speaking patients at the UCLA Neuropsychiatric Institute. In 1977 Morales co-wrote a textbook, "Social Work: A Profession of Many Faces," now in its 11th edition.

He also directed the institute's Clinical Social Work Department and Clinical Internship Training Program from 1979 to 2000, eventually rising through the ranks to attain the highest level of professorship possible at UCLA.

In addition to his academic and community work, Morales is known for his service as an expert witness in dozens of criminal cases, including the infamous Reginald Denny beating trial. He also authored a seminal book focused on the Chicano political movement, Ando Sangrando (I Am Bleeding): A Study of Mexican American Police Conflict.

"He was meticulous with his research," his son Rolando Morales said. "People would confront him on the radio and on television shows. He had so much of his information documented they could not handle him. He was an activist-scholar."

Hermila Anzaldua
1927 -
Hermila Anzaldua is a founder, director and professor emeritus at the University of Texas Rio Grande Valley. She spent her career expanding the educational opportunities for social work students and is credited for her dedicated and diligent efforts to expand the social work field in her region.

She received her BA in Social Sciences from Pan American College, Edinburg, TX, in 1957 and her MSW from Our Lady of the Lake University at San Antonio, TX in 1966.

Her passion for education manifested itself when she founded the Community Service Program at Pan American College in Edinburg, Texas. When Pan American merged with the University of Texas to form the University of Texas – Pan American (UTPA), it expanded the impact that the Social Work Program and Anzaldua could have on the social work community. The program was accredited in 1976 by CSWE, awarding 1,543 undergraduates with their BS in Social Work between 1991 and 2015.

She joined efforts with fellow NASW Pioneer Max Siporin to begin the MSSW program, offering concentrations in Direct Practice with Latino Individuals, Families, and Groups and Community Practice and Administration, with a goal of spreading the study of social work to communities beyond the campus.

Anzaldua further helped the social work profession by serving on the NASW National Task Force on Baccalaureate Social Work Education from 1982-1984, as well as on the International Social Work Education Committee for the Council on Social Work Education from 1983-1984.

Anzaldua spent 50 years working in various social work fields in Texas, from Child Protective Services to Community Mental Health at Tropical Texas Behavioral Health Center. She assisted in the creation of the Texas State Board of Social Worker Examiners. She served on the Committee of Aging for the NASW Texas Chapter, the Examination Committee for the American Association of State Social Work Boards, Texas Council for Social Work Certification, and Steering Committee for the local NASW Lower Rio Grande Valley.

Hermila received numerous awards for her work, including Social Worker of the Year by the South Texas Chapter of NASW in 1978. The University of Texas-Pan American established the Hermila Anzaldua Lecture Series Fund, an annual series of lectures, publications, and workshops on the subject of social work education and practice.

She was inducted into the NASW Social Work Pioneers program, which honors social workers who have explored new territories and built outposts for human services on many frontiers.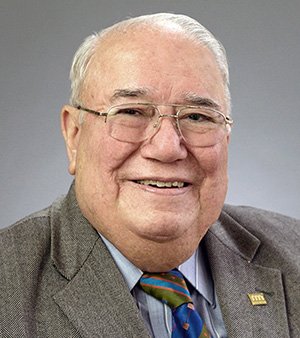 Alejandro Garcia, M.S.W., Ph.D.
Alejandro Garcia's altruistic beliefs were fostered early, growing up in a poor Hispanic household, where his mother still found a way to cook "an almost unlimited amount of food for families who had even less than them, and without ever needing to discuss it."
Garcia holds a Master of Social Work from the School of Social Work at California State University at Sacramento (1969) and a Ph.D. in Social Welfare Policy from The Heller School for Advanced Studies in Social Welfare, Brandeis University (1980)
His work encompassed a wide variety of areas, such as caring for the elderly, civil rights for minorities, lesbian, gay, bisexual and transgender equality, and work for the disabled or those who suffer from HIV.
Alejandro Garcia was the Jocelyn Falk Endowed Professor of Social Work, School of Social Work, Syracuse University, where he has taught in the areas of gerontology, social policy, and human diversity for over 35 years, and had played an important role in the directorship of the School of Social Work.
He is the co-editor of three books, including Elderly Latinos: Issues and Solutions for the 21st Century (with Marta Sotomayor) (1993), HIV Affected and Vulnerable Youth: Prevention Issues and Approaches (1999) (with Susan Taylor-Brown), and La Familia: Traditions and Realities (1999) (with Marta Sotomayor). He is also the author of numerous articles and book chapters
Dr. Garcia has been the recipient of a number of honors: the Distinguished Social Work Educator of the Decades and having a scholarship named in his honor (The Alejandro Garcia Excellence in Social Work Scholarship) from California State University, Sacramento; naming of an internship in his honor (The Alejandro Garcia Internship on Hunger and Poverty Policy) by the National Hispanic Council on Aging, the Herr Foundation Fellowship for Human Rights at Brandeis University, and the Scholar/Teacher of the Year Award at Syracuse University.
He has also received a Lifetime Achievement Award from the New York State Chapter of the National Association of Social Workers and is a Fellow of the Gerontological Society of America, as well as an elected member of the National Academy of Social Insurance.
In his acceptance speech in 2013 where he was awarded the Daniel and Mary Lou Rubenstein Social Justice Award at Syracuse University he shared, "There has never been a greater time for the social work profession to be the conscience of society,"