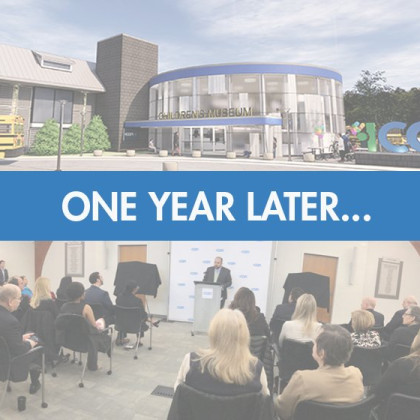 These photos really make us reflect! A year ago, we gathered at the Community Foundation to announce that ICAN will be embarking on an ambitious new project – a Family Resource Center and an all new Children's Museum, both to be located together at the Parkway in Utica.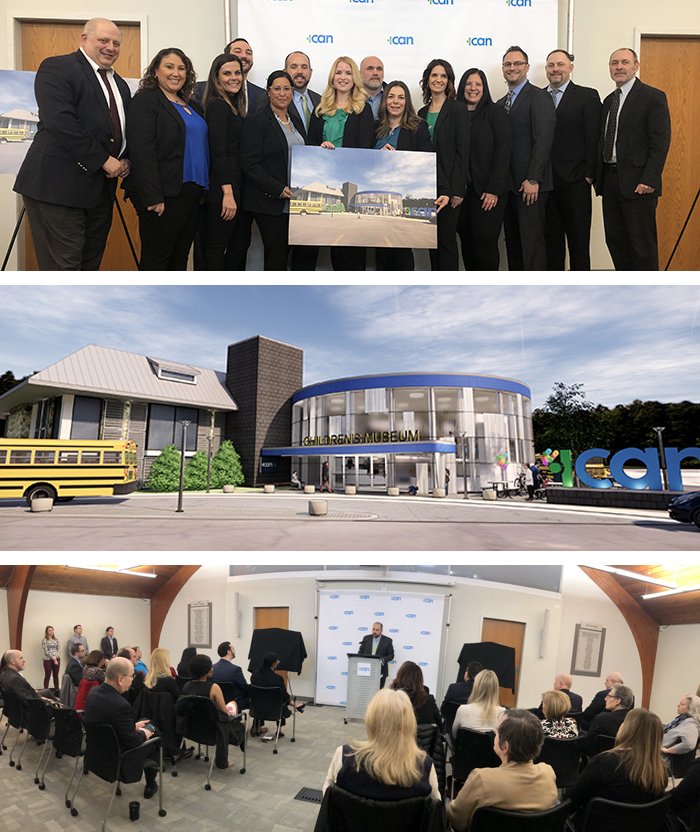 Our announcement was on March 4th.
The building purchase was complete on March 10th.
And the world changed forever on March 13th.

COVID challenged us to work differently and create new ways to service our 1,500 clients daily, but this exciting project has been moving full speed ahead. We spent the year hard at work with our architectural team at CSArch planning out the physical space. We have been engaging with partners, neighbors and supporters.

The Family Resource Center will be the first-of-its-kind in the country as a collaboration of a social services non-profit and a children's museum with a flexible community space. Family-centric ICAN programs will provide direct service on-site and in the community to children and families through one-on-one services, group settings and classes. The Children's Museum will be an educational, inclusive and inspirational attraction for families from near and far, as well as a safe place for ICAN's children, families, mentors and caregivers to build strong relationships together.

This new space will meet the needs of children and families on many levels! We look forward to providing future updates on the space and our progress!