/
Second Annual Overcoming Obstacles Event Welcomes 1,800 9th Graders
Second Annual Overcoming Obstacles Event Welcomes 1,800 9th Graders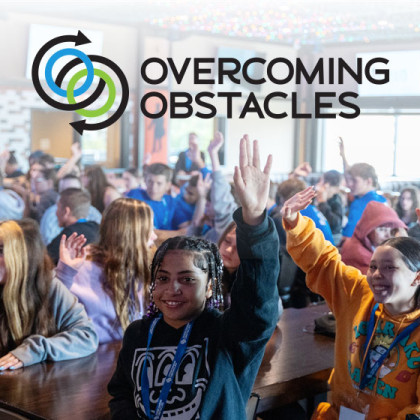 Overcoming Obstacles - A Day of Impactful Connection and Reflection!
In our continued post-pandemic healing and quest to increase the social and emotional health and well-being of young people throughout our region, it was important to reconvene with our Overcoming Obstacles partners to hold our second annual event for ninth graders.

This event emphasizes connection, hope and resilience, which are so important in a young person's life as they work through many challenges and opportunities.

On Tuesday, October 26, 2023, ICAN once again joined Oneida Herkimer Madison BOCES, Westmoreland Central School District, Utica National Insurance Group and Oneida County to host Overcoming Obstacles at the Adirondack Bank Center at the Utica Memorial Auditorium and Utica University Nexus Center.

Over 1,800 students from 20 school districts in Oneida, Herkimer and Madison Counties gathered for a fun and educational day of programming that included a keynote by Erin Gruwell, New York Times best selling author and founder of the Freedom Writers Foundation. Six of the original Freedom Writers joined Erin and led engaging break out groups.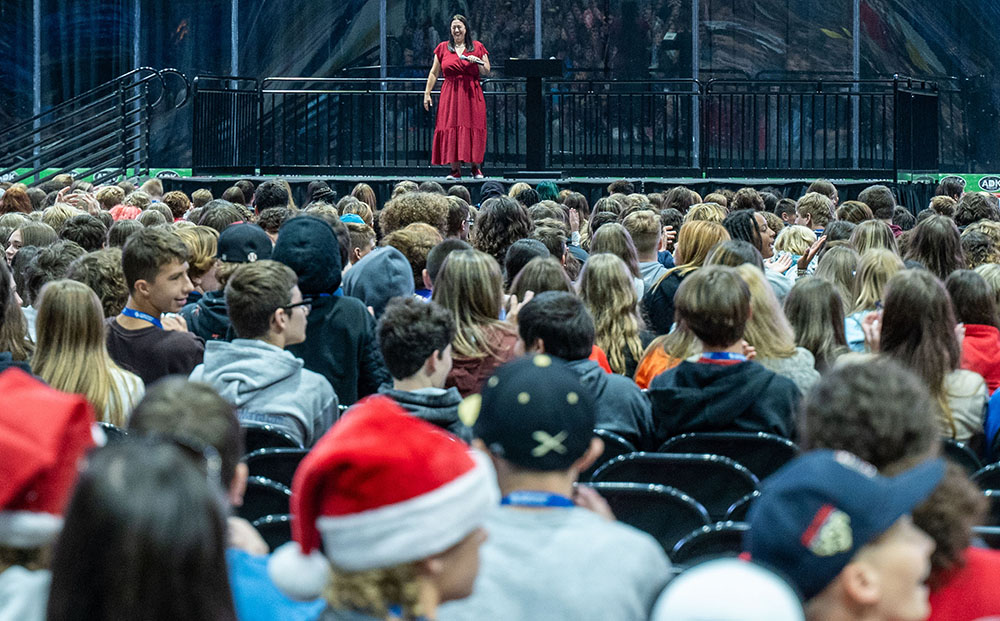 Erin delivered two keynote addresses that all students attending here able to take part in. She talked to students about being faced with hardships and challenges in their lives and how to overcome them. Throughout her speech and the many breakout sessions, students were encouraged to lean on their peers, embrace diversity and accept and celebrate themselves.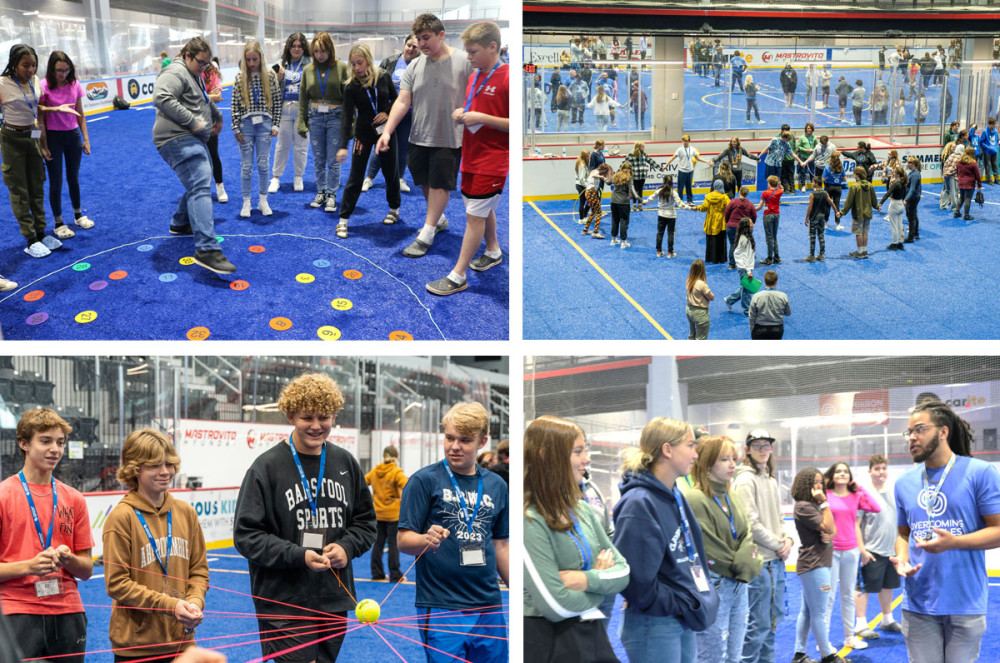 ICAN staff hit the turf to run several group skill building activities for the students, focusing on social skill and relationship building. These activities gave students the opportunity to work with others of different personalities and backgrounds towards common goals. Students were challenged to "overcome obstacles" as a group while they navigated the task at hand. Discussions followed each activity to strengthen the impact of new concepts and lessons learned through collaboration. There was plenty of infectious and positive energy, excitement, solidarity, learning and laughs throughout the event!

During sessions with the Freedom Writers, students were asked to write down what they were feeling and share them among their peers and students from other districts - similar to how Gruwell had her students write their feelings in their own journals in the early 1990s. This showed students that they are not alone - through unity and understanding you quickly find others that also may have struggles and need support. During this activity many students found common ground and relatability with others. They even listened to music and danced to break the ice and incorporate some fun.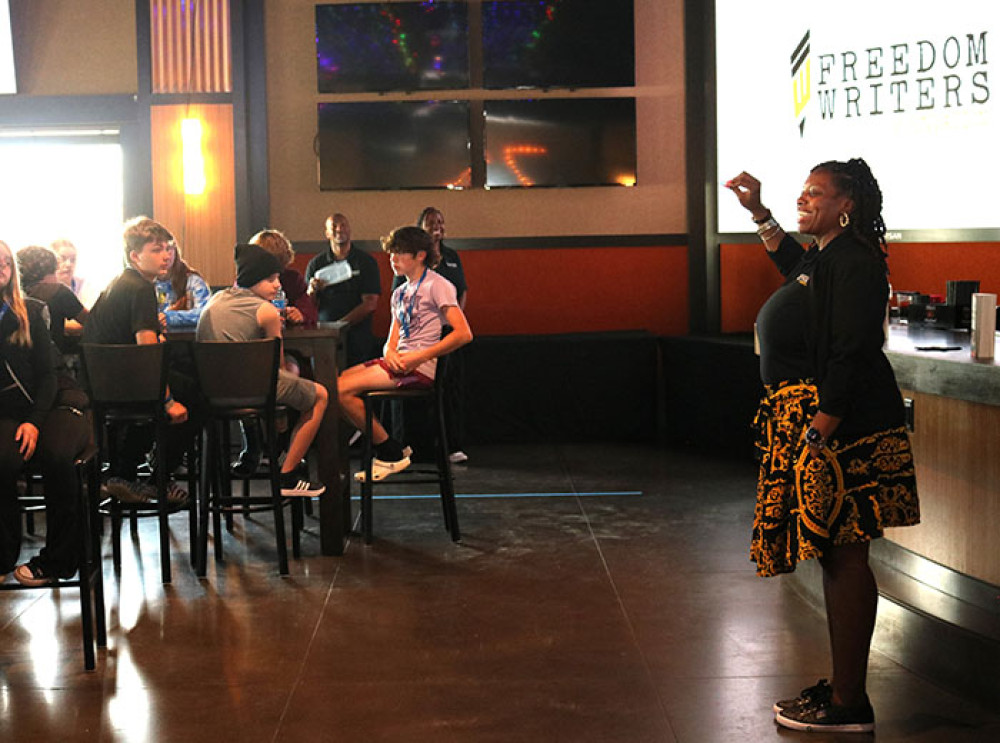 We received feedback from teachers that echoed the same message. Many found that following the event, students continue to reflect, realizing it is okay to rely on others, and expressing interest in doing more group activities to grow stronger bonds with their peers.

This event was possible because of the unending support from all involved. We are so grateful for all sponsoring agencies, the planning team, volunteers, and facilitators - as well as the Aud and Nexus who provided the perfect venue and everything we needed on site to be successful. Huge appreciation goes out to the many school districts and students in attendance who were so engaged and willing to participate.

We are excited for next year and the opportunity to continue and expand this impactful event for another generation of students.