/
Separation Anxiety: Tips from our Nurturing Parenting Program
Separation Anxiety: Tips from our Nurturing Parenting Program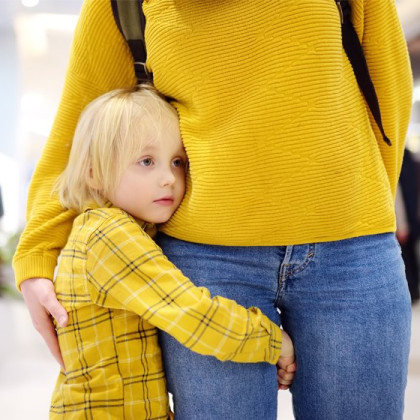 Separation anxiety is a normal part of a child's development. Some behaviors your child may exhibit are crying, tantrums, accidents and clinginess. This stage can be very challenging and emotional for both the child and the parent.
Listed below are some nurturing tips to help make the transition easier.
Come up with a special saying or handshake with your child to use when it's time to say goodbye.
Talk about or even practice with your child what will happen when they are dropped off. This is a great opportunity to help them know what to expect.
Create those nurturing routines and stick with them. There is security for children in knowing what is coming next.

Spend time together reading stories that discuss feelings that can come from being separated.
Let your child bring something with them that brings them comfort.

Focus on the positive and model calmness for your child.
Talk with your child about all the good things there are to look forward to while you are away.

Remind your child that you are coming back and give a time/frame of reference for when you will return.

Validate your child's feelings. Help them label their feelings. Refer to the books you have read together.

Make it a positive goodbye. Avoid sneaking away as this can increase their anxiety.

Return when you said you would and give your child your full attention first.
Continue to praise and encourage your child and yourself!
Books relating to separation anxiety that you may enjoy: