/
Staff Picks - TV Shows and Movies to Watch During Hispanic Heritage Month
Staff Picks - TV Shows and Movies to Watch During Hispanic Heritage Month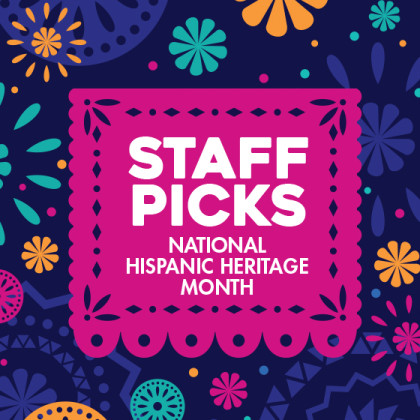 Our wonderful Hispanic Heritage Month committee has put together a watch list for Hispanic Heritage Month. From documentaries and dramas to comedies and classics, this list showcases TV shows and movies that celebrate Hispanic culture, casts and traditions. Hispanic Heritage Month goes until October 15th, but these are great selections that you can watch all year long!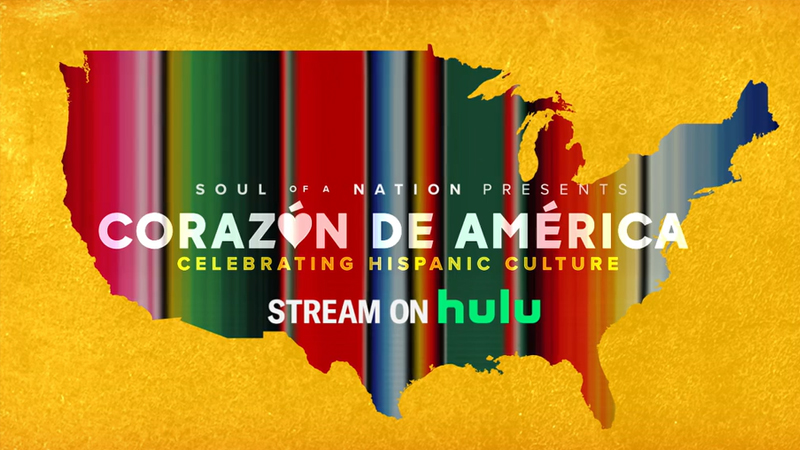 Soul of a Nation Presents: Corazon de America (Celebrating Hispanic Culture)
TV show
Documentary; TV Special
Educational, History, Documentary, Music
Family Friendly
by Mona Fermin-Fennell, Quality Management Specialist
The show gave a little insight of the Hispanic community through stories that focused on different topics such as: language, food, sport, music, civil rights, & colorism. I was able to learn more about my culture, such as civil rights leader Dolores Huerta. It was also fun watching John Leguizamo host this special programming.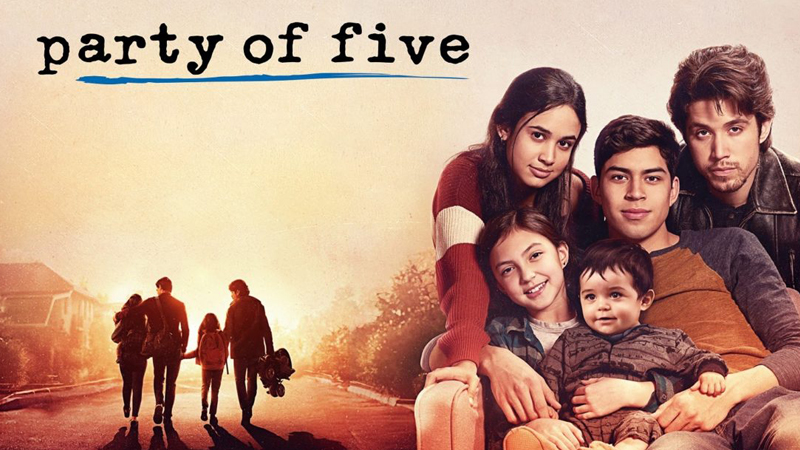 Party of Five
TV show (2020)
Drama; Teen; Family
by Mona Fermin-Fennell, Quality Management Specialist
Five children find themselves without their parents when their parents are deported back to their native country. The children learn how to fend for themselves while they work on trying to get their parents back into the U.S. This show was moving. It gave me a peek at some of the struggles that immigrant families face. And how they stick together to make things work.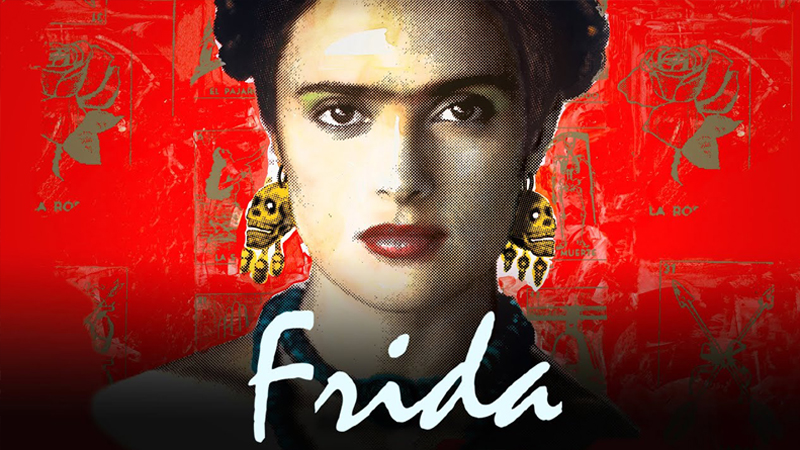 Frida
Movie
Drama, Romance
Viewer discretion advised
by Mona Fermin-Fennell, Quality Management Specialist
This movie is about a Mexican artist Frida Kahlo. It looks into the professional and private life of Frida. I've heard the name Frida and new she was an artist, but never knew her story. It was a nice to learn more about who she really was.
by Cristina Shahid, Family Service Coordinator

Frida is a 2002 American biographical drama film which depicts the professional and private life of the surrealist Mexican artist Frida Kahlo. It shows how Frida met her husband, and the health struggles she dealt with which contributed to her aristry. This movie moved me because it shows how life can inspire you to do things, and how beauty can be created from moments of hardship and pain.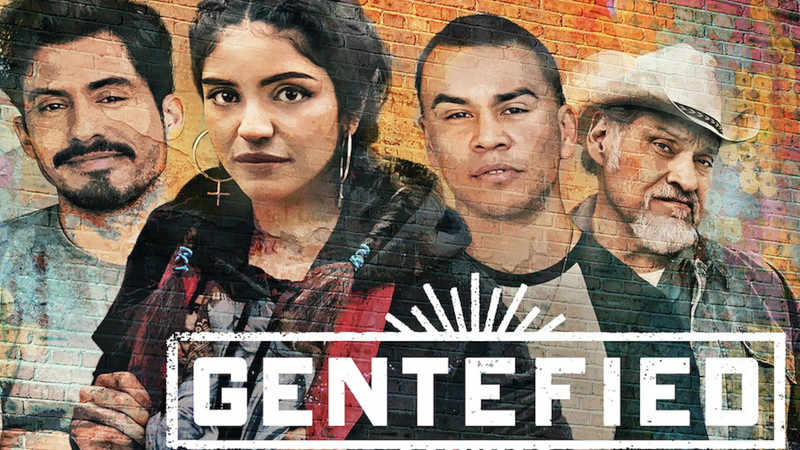 Gentefied
TV show
Drama; Comedy
by Mona Fermin-Fennell, Quality Management Specialist
It's a comedy-drama that follows a Mexican-American family in Los Angeles. Three cousins scramble to save their grandfather's long standing taco shop, all while they all try to pursue their own dreams. I like watching shows that touches on some serious topics in a comedic way. It highlights how family stick together and overcome daily obstacles.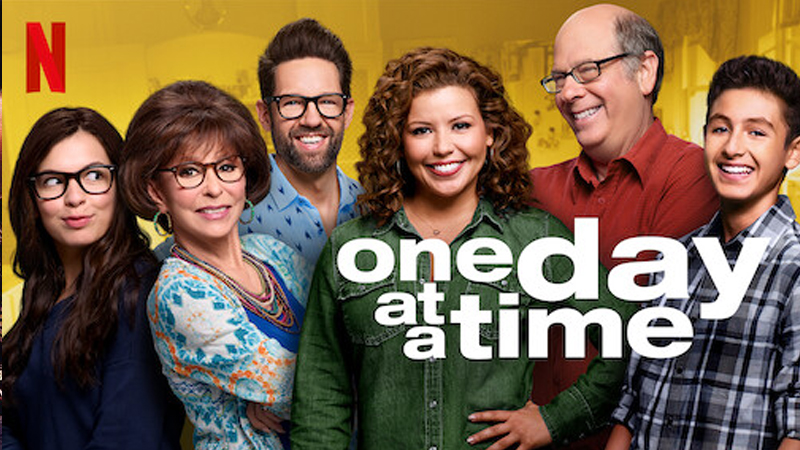 One Day at a Time
TV show (2017)
Drama, Sitcom
Use your discretion
by Mona Fermin-Fennell, Quality Management Specialist
It said to be an American sitcom, based on the 1975 One Day at a Time series, but with a Latin-American family instead. It follows a Cuban family as they raise their two teenagers in America. I liked watching this show as I was able to relate to many of the challenges they faced. It was nice to watch it with my (then) 14 year old son.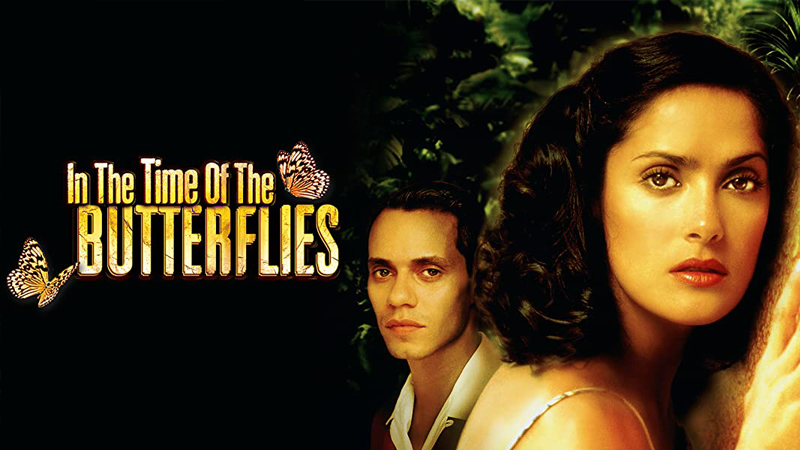 In The Time of Butterflies
Movie
Drama
Viewer discretion advised
by Cristina Shahid, Family Service Coordinator
In the Time of the Butterflies is a 2001 feature film, produced for the Showtime television network, directed by Mariano Barroso and based on Julia Ålvarez's book of the same name. The story is a fictionalized account of the lives of the Mirabal sisters, Dominican revolutionary activists, who opposed the dictatorship of Rafael Trujillo and were assassinated on November 25, 1960. I am from the Dominican Republic and my family lived through this Era. My abuela tells stories of when Trujillo was in control of the government.
El Hotel Coppelia
Movie
Drama
Viewer discretion advised
by Yolaida Parra, LMSW, HARP Clinician
This movie is inspired on the true stories of five women who's life took a dramatic turn when the U.S troops invaded the Dominican Republic in 1965. I love this movie because I learned the life story of those women and because it teaches a little bit of my country's history.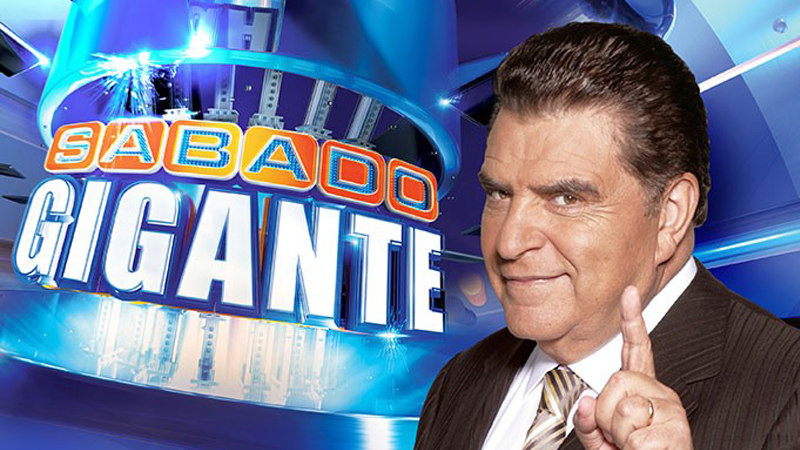 Sabado Gigante
TV show
Comedy, Family Friendly
by Jesenia Wright, LMSW, ACT Team Lead
Sabado Gigante was as a Spanish-language television program broadcast by Spanish International Network in the United States. The three-hour program aired on Univision each Saturday night at 8:00 p.m. (7:00 p.m. from 1987 to 2001). It was mix of various contests, human-interest stories, and live entertainment. I selected this particulate television show because it is something I watched with my grandmother on a regular basis. It was our way of bonding and also laughing so hard that we cried. We also enjoyed watching the live talent broadcasted from different parts of the Spanish culture.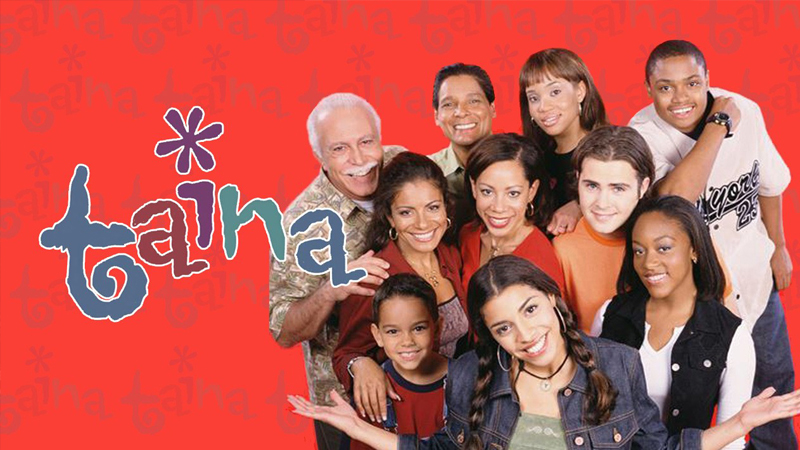 Taina
TV show
Teen
Family Friendly
by Anasa D. Sinegal, Director of Diversity and Engagement
Taina is a 15 year old who attends a performing arts high school in New York City. Her family's Puerto Rican culture is woven throughout the show as is her daily life as a young girl who is interested in dating and has dreams of becoming an actress and singer. The show was produced by Nickelodeon and has all the standard hijinks that come with a teen sitcom. Viewers also see the dualities of being a Latina in the U.S., with episodes about Taina's Quinceanera and bilingualism. I loved this show when I was younger because it reminded me of my family and my friends' families growing up. I think the writers and producers did a great job of demonstrating what it's like to grow up with your family in one culture and to go to school in another.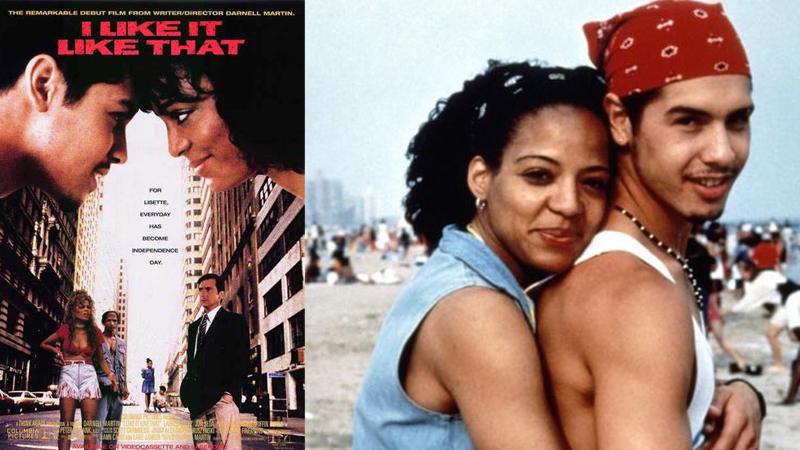 I Like It Like That
Movie
Romantic Comedy
Viewer discretion advised
by Anasa D. Sinegal, Director of Diversity and Engagement
Lisette is a Jamaican and Puerto Rican married mother of three, who's been with her husband since they were teenagers. When her husband gets in some trouble, the former stay-at-home-mom sets out on a career path to support her family. Her sister Alexis is a transgender woman who is also striking out on her own and, together, they help each other make big life changes. This is one of my all-time favorite movies because it is so real. I see myself in different parts of many of the characters. The cast, sets and extras also show that Latinos are not a monolith.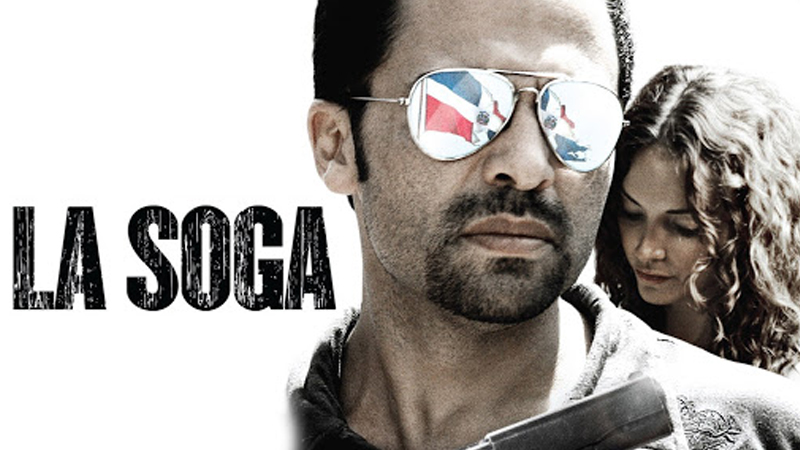 La Soga
Movie
Drama, Crime
Use your discretion
by Yolaida Parra, LMSW, HARP Clinician
This movie is based on the life of police office who revolts against his corrupt government. Luisito "la Soga" who is a hitman. I like this movie because grew up hearing the stories about La saga and how he kills criminals.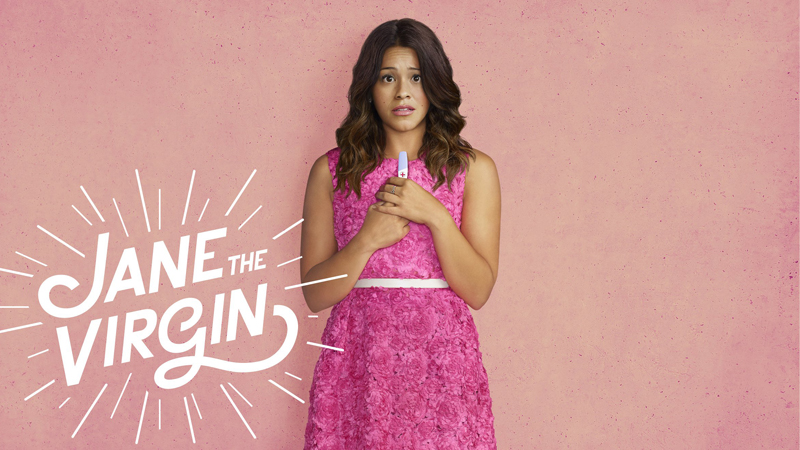 Jane the Virgin
TV Show
Romantic comedy-drama and satirical telenovela
Use your discretion
by Michelle Truett, Marketing Coordinator
After vowing to remain chaste until marriage, Jane Villanueva (played by Gina Rodriguez) learns she's pregnant due to a medical slip-up and has to rethink her future. An aspiring romance novelist, she pretty much lives a romance novel herself throughout the five seasons. I play TV shows on my laptop while I'm designing in the evenings, so I really honed in on the sounds of this show – from the funny dramatics of the narrator to Jane's abuela speaking in Spanish - I found myself being able to keep up a little without reading the captions! My biggest takeaway was how important family is in Hispanic culture, and this show featured that perfectly.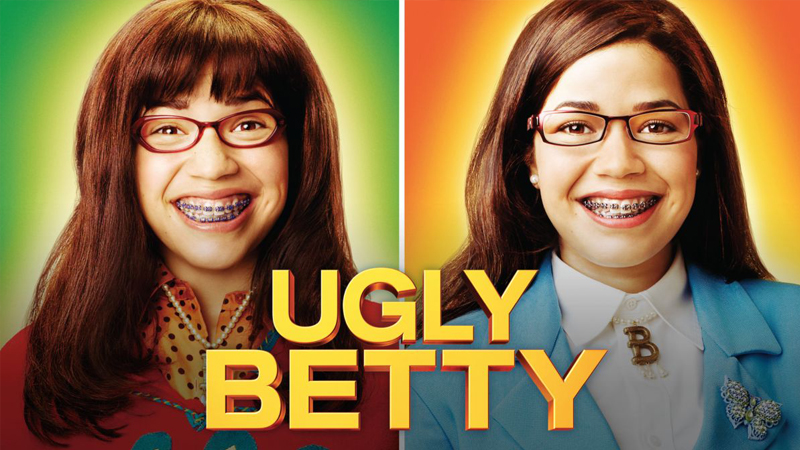 Ugly Betty
TV show
Comedy
Good for teens and up
by Michelle Truett, Marketing Coordinator
America Ferrera plays Betty Suarez, a "Plain Jane" who becomes an executive assistant in the high-fashion world. Betty has a "different sense of style" than the style that Mode Magazine is used to and the costume design in the show overall is tremendous! This show was a feel-good escape from the day for me, was a front row seat into the triumphs and struggles of a Hispanic family from Queens, with important storylines that included LGBTQAI+ journeys, workplace "mean girl" bullying, standing up for family and staying true to yourself.