/
Youth Volunteer from ICAN's TORCH Program Recognized by Oneida County Children Care
Youth Volunteer from ICAN's TORCH Program Recognized by Oneida County Children Care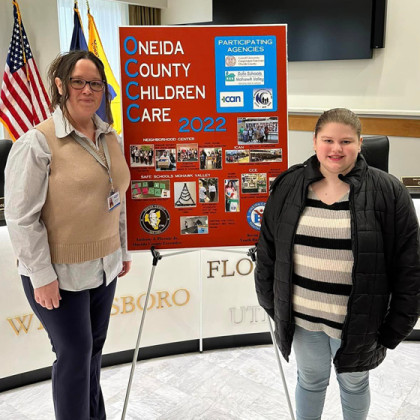 ICAN staff and one of our TORCH program participants, Carol, attended a Oneida County Children Care press conference on February 22, 2023.


1,742 youth volunteers were recognized for nearly 4,481 hours of Volunteer Service in 2022. Among them, 60 ICAN youth volunteered over 560 hours across two initiatives - our TORCH program at the CNY Memorial Stair Climb and at our Overcoming Obstacles event for 2,800 area 9th graders at SUNY Polytechnic Institute.


We know that one of the best protective factors
for positive mental health is volunteering and giving back and we are so proud of our youth who continue to make a difference in their communities.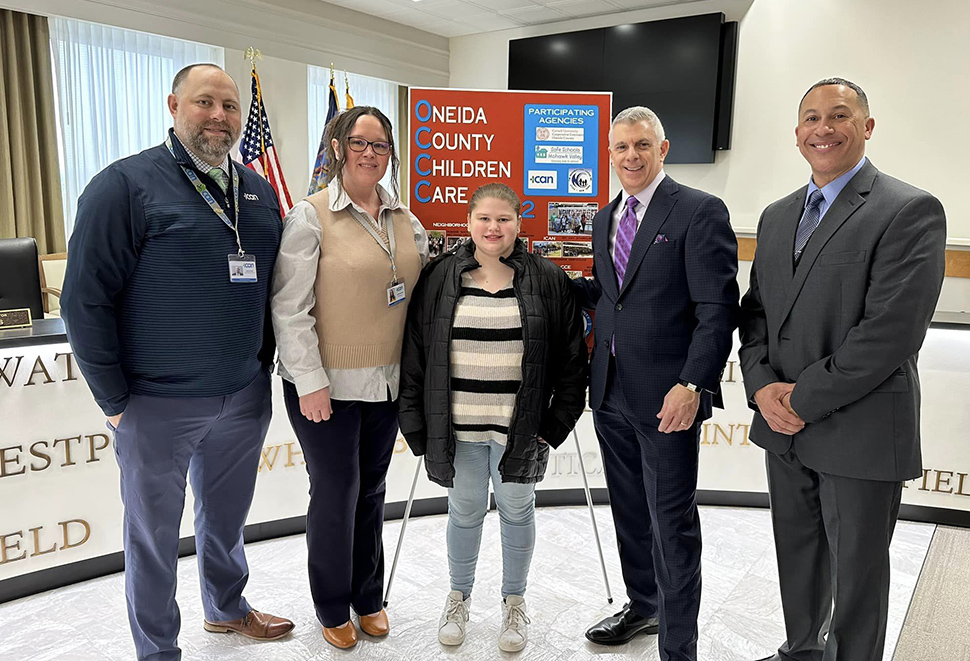 In photo, from left to right:
Jeremy Butler, Chief Administrative Officer at ICAN; Jennifer Pedersen, FPA, Peer Support Services Program Manager at ICAN; Carol, TORCH Program Participant; Anthony Picente, Oneida County Executive; Kevin Green, Oneida County Youth Bureau Director