/
A Unique Experience for a Client Hoping to Become a First Responder
A Unique Experience for a Client Hoping to Become a First Responder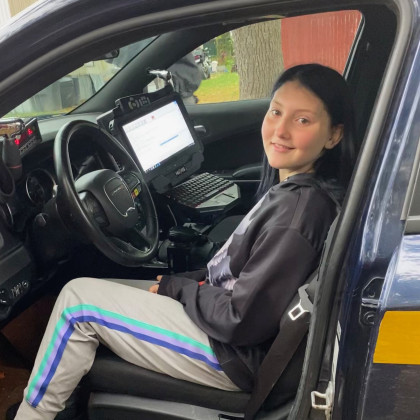 A Peer Support Program Client gets a Surprise Visit from a New York State Trooper
At ICAN, we pride ourselves on the Wraparound philosophy towards care. This means that we meet folks where they are at in life and work with them to customize an individualized plan to meet the goals they set for themselves. This means listening to the wants and needs of those we serve and supporting them in a creative plan that will break down the barriers to success. And we love to sing the praises of those who do it well!

When McKenzie was referred to ICAN's Peer Support Program, she exhibited runaway behaviors, poor decision making and ineffective coping skills, which often led to anger. McKenzie struggled with her academic performance and motivation to do well in school. McKenzie was paired up with peer advocate, Kaleigh "Tazz" Hanna, to support her in some positive change. Tazz and McKenzie engage in positive relationship building through grabbing coffee together and talking at the park about the obstacles that McKenzie faces.

Through their discussions, Tazz learned that McKenzie was interested in being a first responder one day, so decided to use this information to create a unique experience for her. Tazz was able to connect McKenzie with State Trooper Yeates. Trooper Yeates drove right to her house and allowed McKenzie to sit in the driver's seat of her patrol car, switch the lights and sirens on and off, and learn about the process of transporting individuals and printing tickets. McKenzie asked many questions about what it takes to become a state trooper, and has shown interest in one day participating in the Police Explorers Program.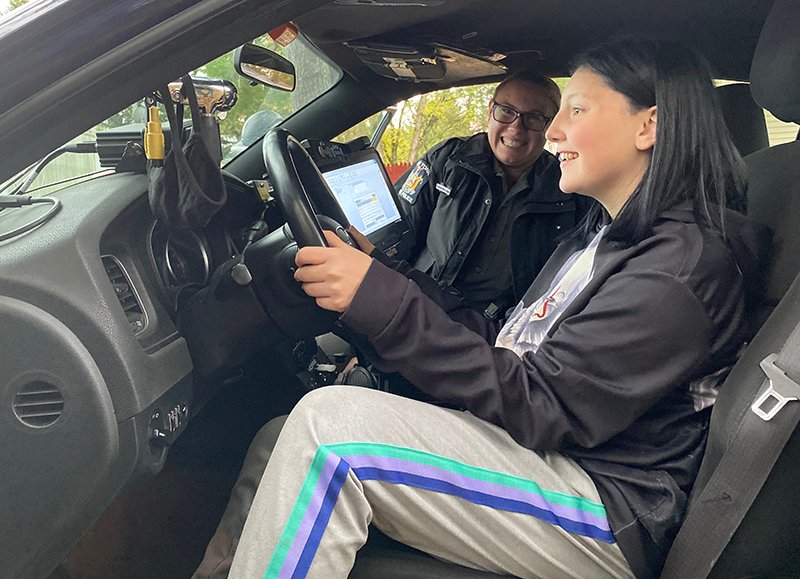 Tazz was able to use this experience to foster positive relationships with law enforcement as well as give McKenzie an opportunity to explore a possible career option for her future. We are confident that Tazz will continue to help McKenzie build her confidence and crush her goals, hopefully with many more great experiences like this one.

Congratulations to McKenzie and Tazz for being a great team. And kudos to Tazz for recently receiving her Youth Peer Advocate Certification to continue helping youth like McKenzie reach their full potential.