/
Anasa Sinegal Named DEL Leader at MWPAI, ICAN
Anasa Sinegal Named DEL Leader at MWPAI, ICAN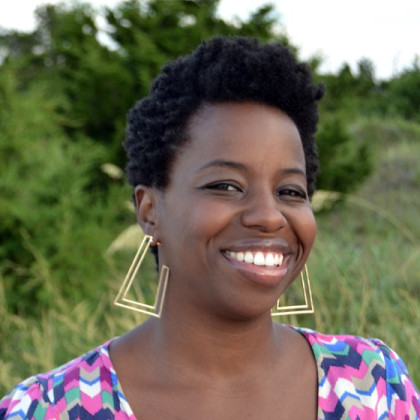 Anasa D. Sinegal of Little Falls, NY, has been named
Diversity and Engagement Leader for Munson-Williams-Proctor Arts Institute and

Integrated Community Alternatives Network (ICAN)

.

The new position will strengthen diversity, equity, and inclusion across the community and received funding from The Community Foundation of Herkimer and Oneida Counties.

Sinegal worked previously as a research analyst and consultant at Phenomenalogics Media Diversity Consultants. Prior to that, she was a Division Director at Central Piedmont Community College in Charlotte, North Carolina, where she served on a number of committees and was the digital media, journalism, and communication director.

Sinegal holds a master's degree in communications from Cal State University. At Munson-Williams, she will report to the President and be part of the leadership team. She will work closely with Munson-Williams' DEIA committee, PrattMWP College of Art & Design's Black Student Union, the Museum's African American Community Partners, as well as a host of other community engagement projects.

Munson-Williams' President and CEO Anna D'Ambrosio said Sinegal was selected by a search committee comprised of Munson-Williams and ICAN staff. "We are delighted to welcome Anasa," D'Ambrosio said. "Her broad experience and commitment will create and develop new community engagement opportunities."

ICAN CEO/Executive Director Steven Bulger adds, "We are excited and honored to work closely with Munson-Williams on this work, which is so important to both our community and the world at this time. Anasa's expertise will assist our two organizations in strengthening diversity, equity and inclusion efforts in our region and beyond."

The joint role between Munson-Williams and ICAN is a perfect fit for Sinegal. "I practically grew up at the California African-American Museum, where my mom worked as a librarian. My son and I have also thrived because of the benefits of human and social services. Race, gender, and equity have always been at the forefront of my thinking as a media practitioner and educator," she said. "Munson-Williams' and ICAN's interest in institutionalizing equity and belonging attracted me and I'm excited to drive long-term change at both organizations."

Sinegal will spend 50% of her time at each organization. The shared position will serve as a model for other organizations and will develop diversity, equity, and inclusion training programs to be shared in the community.