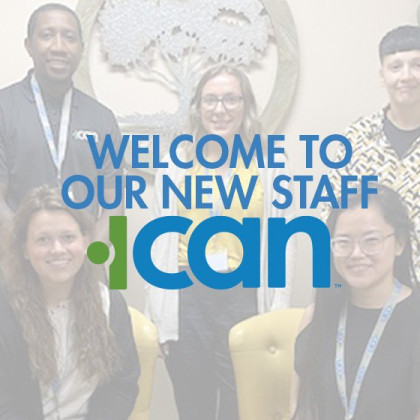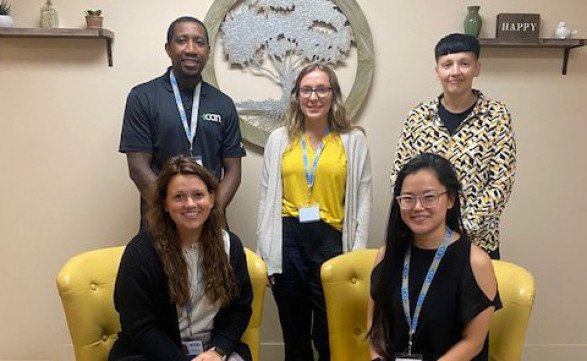 We are excited to introduce you to the new members of our ICAN family:
Standing:
Geoffrey Brown
Street Outreach Worker
Geoff is all about kids, coaching and sports. A longtime basketball coach and co-founder of the Good Hood program in Utica, he also loves fishing and music - especially hip hop and R&B.
Julia Abel
Adult Care Coordinator - Adult Health Homes
Julia enjoys doing things outside including kayaking, hiking, jet skiing, and snowboarding. She has two orange cats and loves painting.
Sarah Walsh
Family Service Coordinator – Kids Oneida
Sarah likes to travel or drive to random places to explore. She also loves growing her own food and recently put a mini gym in her basement.
Seated:
Courtney Morton
Adult Care Coordinator - Adult Health Homes
Courtney played softball all throughout college, and was an assistant coach after her senior year. She has a rescue lab mix named Scout. She received her Bachelor's degree double majoring in Community and Behavioral Health and Psychology, but plans on using previous credits to have an Associates in Biology as well.
Linnea Pettitt
Senior Accountant
Linnea's first dream job was to play flute and piccolo for the London Symphony Orchestra on movie soundtracks. She owns a motorcycle, but doesn't yet know how to ride it and she once completed a one-week bicycle tour from Albany to Brooklyn.