/
Dominick Commisso Named Employee of the Year
Dominick Commisso Named Employee of the Year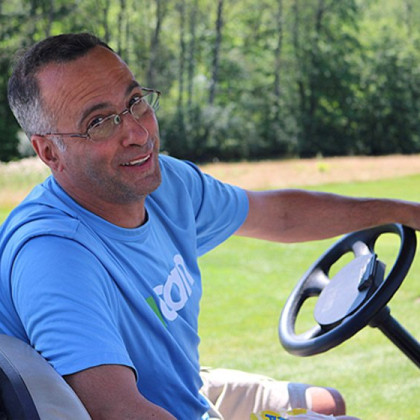 We are so happy to announce that our Director of Facilities and Transportation, Dominick Commisso, has been named our 2020 Employee of the Year through NYS Coalition of Children's Behavioral Health Coalition
While 2020 has been a year that none of us could have predicted, it most certainly is a year for recognizing unsung heroes. Dom has made it his mission to ensure that we are all safe through this pandemic. He serves on the agency's Emergency Response Team which has been deployed to stay in front of COVID concerns. He takes great pride in his responsible for ensuring all agency locations are clean and sanitized for our entire ICAN family. He has taken the lead on ensuring all PPE is readily available for all and every day he is the first one in to open our facilities safely and securely.
Every year, Dom also serves on the agency's Turkey Drive team ensuring that families that need support with a Thanksgiving dinner have access to it. He and his team were responsible for delivering 245 Thanksgiving dinners this year! Also, every year since the inception of the agency's Kickoff for Kids raffles, he has been the agency's biggest fundraiser.

Dom always goes above and beyond no matter what he does. He imbues a feeling that we are all in this together and we cannot serve our families without each and every member of our team. We are beyond grateful that he is one of our own, our unsung hero!