/
Equip Adults to Support Adolescent Health
Equip Adults to Support Adolescent Health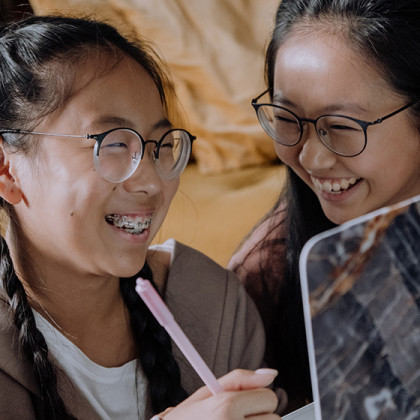 All adults, whether they live with youth or not, have important roles to play in providing support to young people. Positive connections with adults can protect youth from many risk behaviors and negative health outcomes.
These connections can also assist young people as they develop and transition to young adulthood. Beyond positive connections, adults also shape young people's environments through the policies they support, the communities they build, and the systems they create.
School. Work. Community. Recreation Areas. Home. These environments ALL have a strong impact on adolescents' health and overall well-being.
It is important for youth-serving individuals and professionals to be supportive of youth to help advance their development into adulthood. In order for that to happen, reliable information and resources are needed on topics like:
Hormonal changes and development

Changes in the brain function

Emotions and stress

Social surrounding changes - family, friends and romantic relationships

Morals and values
ICAN offers several programs and resources to help adults navigate conversations and relationships with adolescents.
Programs such as Teen Speak are offered by the TORCH program, which works to improve communication between parents/caregivers and youth. Additionally, the Education & Training Department offers professional development to parents, teachers, administrators and youth-serving professionals to help build a supportive community for our youth. The Herkimer County System of Care Project offers parent and caregiver support groups, where parents and caregivers can discuss a range of topics and receive input and feedback from others in their community.
Learn more about TORCH here: Teen Outreach for Regional Community Health (TORCH)
Learn more about System of Care here: Herkimer County System of Care

To explore more about starting a conversation with your teen, check out these resources:
Center for Parent & Teen Communication: 7 Expert Tips for Talking with Teens
Dr. Jennifer Salerno: Free Masterclass: How to Decode Your Teen or Tween
Office of Population Affairs: Conversation Tools for Talking with Your Teen
This publication was made possible by Grant Number TP1AH000263-01-00 from the HHS Office of Population Affairs. Contents are solely the responsibility of the authors and do not necessarily represent the official views of the Department of Health and Human Services or the Office of Population Affairs.