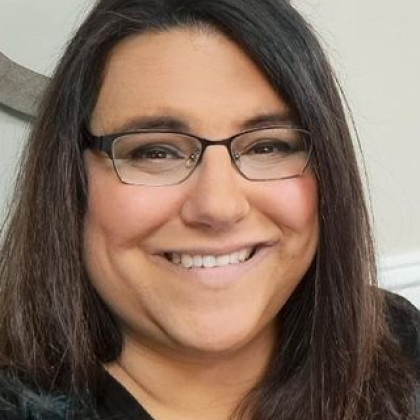 Sonya has been working in the child welfare field for over 20 years. In 2017, she joined forces with Erica Marleau and formed M&P Community Services which focuses on children – offering mentoring, behavioral management, individual and family therapy and psychosocial rehabilitation. As of now, they have over 20 staff members and continue to grow. She emphasized the quality of the workers at M&P and their dedication to their work, mentioning the amazing staff is a huge benefit to M&P.

Sonya is from Utica, NY and received her bachelor's degree from SUNY Empire. She took some time off from provider work when she had her first daughter before receiving her Master's Degree from the School of Social Welfare at UAlbany. She returned as a therapist under Erica for a year before going into business together.

Working in a field serving children and families is something that Sonya always knew she wanted to do. She started her career at The House of the Good Shepherd doing residential work and then with kids in foster care and family court. She is grateful to Chris Harris and Mike Boutin at Community Support Services for the opportunity to be a mentor and all the good ICAN does. Sonya is now a Licensed Master Social Worker (LMSW) and does private practice therapy and child welfare assessments for the county and state.

She loves working with people and takes pride in the work she does. She explained that the most rewarding aspect about working with ICAN is that their approach is outside-of-the-box, individualized and empowers their clients. Sonya loves being a part of change and fighting for what her clients need. Being able to own a business, but also balance her personal life and family is another reward working with ICAN affords her. When she has the opportunity, Sonya loves helping out with the school-based program here at ICAN.

Fun Facts About Sonya:
Sonya has two daughters and two fur babies – a labradoodle named Stella Bleu and a dandoodle named Keebe

She love the Adirondacks, Old Forge and the ocean

She is proud of the area she grew up in (Utica) and takes pride in the community, seeing the goodness and beauty in the people in the area.