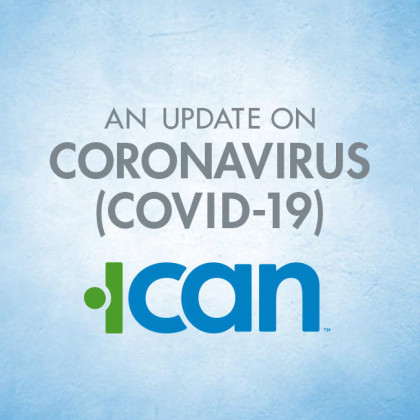 In light of recent events, ICAN is implementing ways of creatively making contact and providing services with as little disruption as possible, all while keeping our staff and clients safe.
As a result, ICAN offices are now closed to the general public.
In the coming weeks the ways in which we deliver services may look different, but we want you to know that we continue to assess the situation and will make sure that our client and family's needs are being met.
Please don't hesitate to reach out to your ICAN worker if you have any questions or concerns. In the meantime, as we all navigate this together, let's keep the focus on spending time with family and taking care of one another.