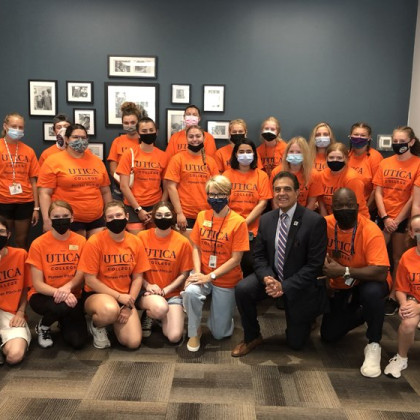 ICAN and the city was flooded with orange on August 26th!
We were honored to be a part of
Utica College
's Pitch In Day, where freshman spent the day in the community with different non-profits, doing service work, connecting with each other and getting introduced to the City of Utica!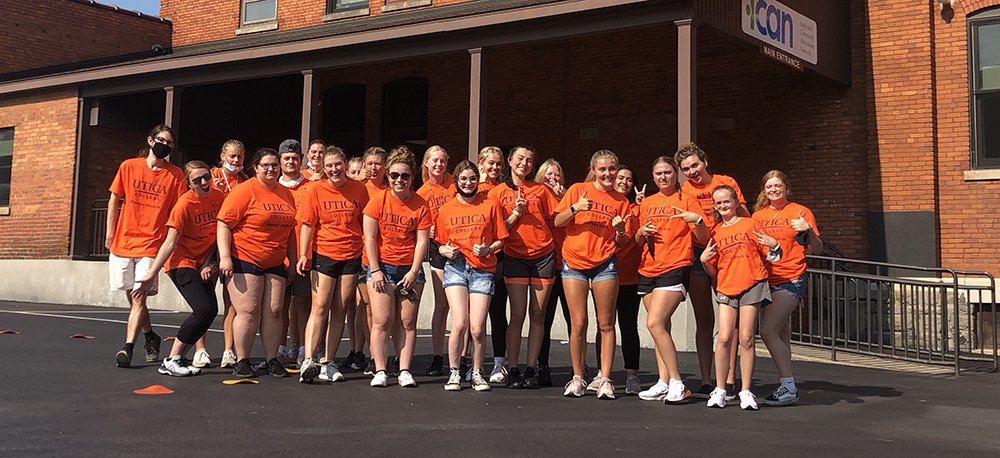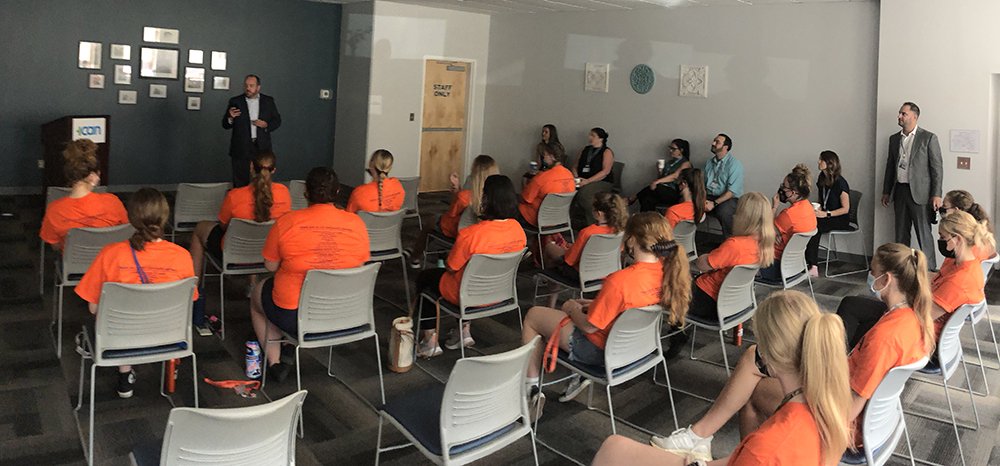 CEO/Executive Director Steve Bulger shared the ICAN story and some Utica trivia with them, UC president Laura Casamento and Anthony Baird, the VP for Diversity, Equity & Inclusion, and Student Transitions/Chief Diversity Officer at UC joined us, along with
Mayor Robert M. Palmieri
!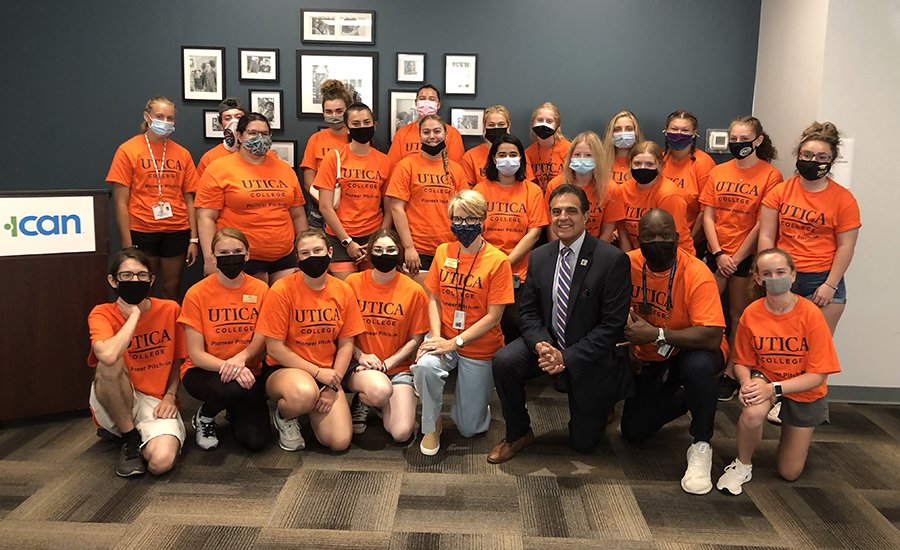 Small groups learned about programs and departments of ICAN and visited our Mobile Office and the students got a history lesson and tour of Bagg's Square. (All the cool hang out spots and Instagram-able backgrounds were shared with them!!)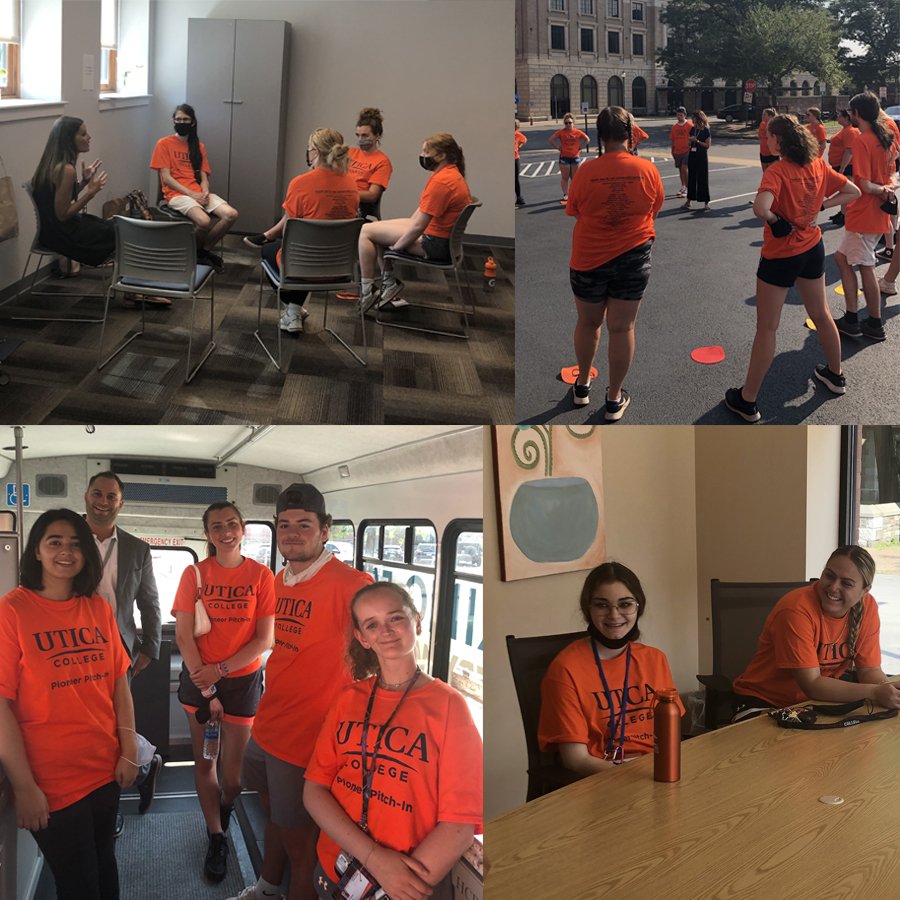 What a great way for new students to get a chance to know the city they will call home during their college career!

A special thank you to our staff who made this day happen: Alyssa Trevisani, Director of Community Outreach; Matthew Buono, Director of Strategic Initiatives; Gina Dier, Director of Human Resources and Jeremy Butler, Director of Community Initiatives.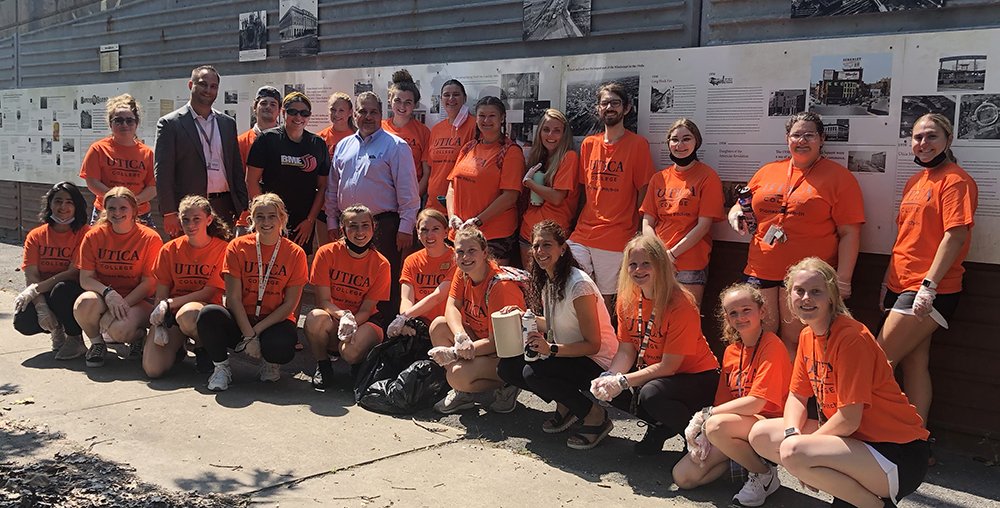 Also, a bit THANK YOU goes out to
BM
E- Business Machines & Equipment Inc.
for joining us as welly! Mark Cavalier, Sales Account Manager and Lauren Hopkins, Account Manager spent the afternoon with us and helped spruce up the history mural and area near our headquarters in Bagg's Square.
Each year, BME selects (with the help of their clients!) non-profits to support in various ways. ICAN is honored to be one of the recipients for 2021! Over the past 5 years, BME has assisted over 15 non-profits with over $100,000 in donations and many hours of time and talent.