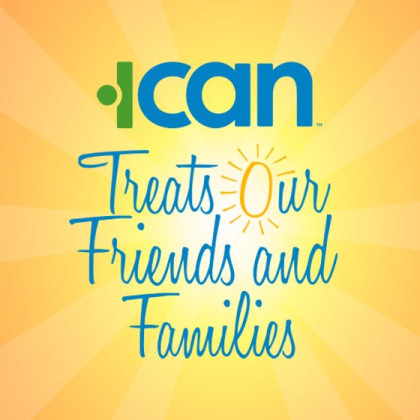 In a year where events cannot happen and we don't get to see each other in person as much as we'd like, ICAN wanted to plan some special visits to thank our long time sponsors for their support of ICAN by treating their staff! With the generous support from our longtime sponsors, we can continue our work keeping families together, in a time when it is needed the most.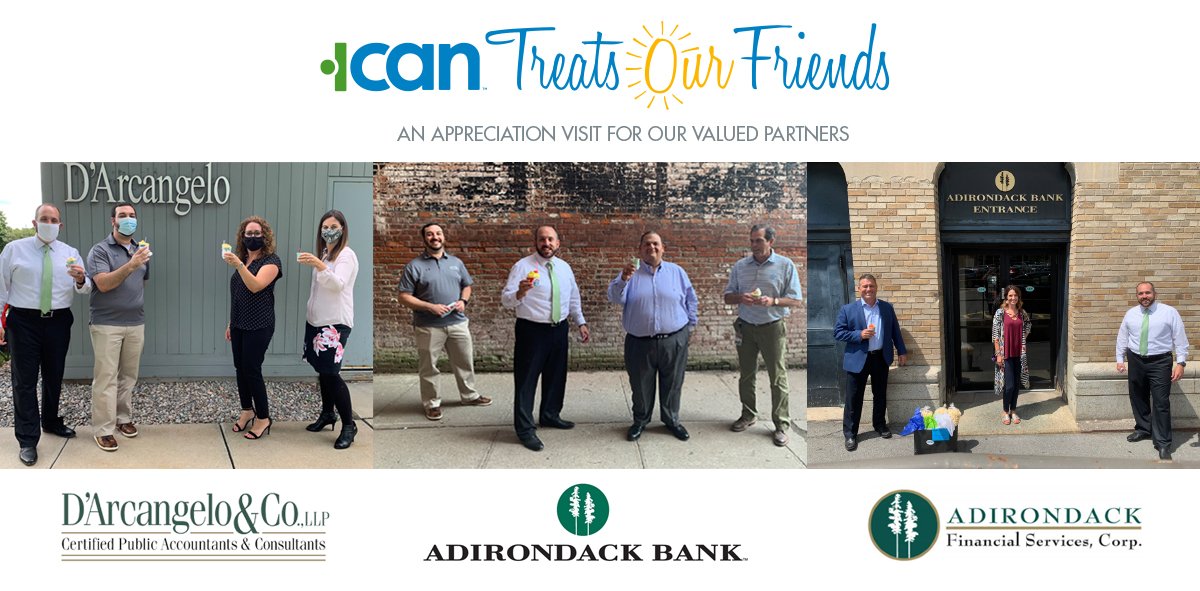 ICAN visited the offices of D'Arcangelo & Co. in New Hartford and also headed to Downtown Utica to Adirondack Bank and Adirondack Financial Services to treat their staff to Big Papi's Coquito Iceys and to thank them for their ongoing support.

Thank you to William and his son from Big Papi's Coquito Iceys for helping us bring great flavor to our friends!



Also in honor of some of our generous sponsors, we provided a very special treat to ICAN families who are working diligently to meet their goals – dinner from a restaurant of their choice! We were able to get a little creative during COVID to say thank you to our sponsors for supporting us and thank you to the families we serve for trusting us with their care.

From left to right:

The ladies at Evelyn's House enjoyed Chinese food from Grand Harmony. Thank you to Indium Corporation for providing this special treat for them.

Ashley Kelly and family enjoyed dinner at Texas Road House, compliments of ICAN Treats made possible by M&T Bank. Ashley said, "Thank you very much! This was much needed and appreciated! It was a beautiful evening."

Jean Havens and her children enjoyed dinner at Jamos Restaurant in Herkimer. They were also celebrating Jean's birthday, which made the night out extra special! Thank you to First Source Federal Credit Union for their support.

Shawna Jones and her family enjoyed a pizza and wings night from Pizza Classic, courtesy of our friends at Gilroy Kernan and Gilroy