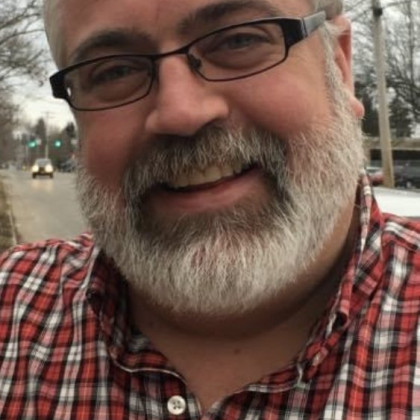 Remembering Chris Harris

Genuine. Supportive. Optimistic. Caring.
Just some of the words used to describe Chris Harris, a member of our ICAN family that we recently lost way too soon. Chris passed away unexpectedly on April 18, 2020, leaving a deep void in our hearts.
Chris Harris has been a part of the ICAN family for over 20 years, starting as a provider doing mentoring through HGS's Families Foremost Program. There he met Mike Boutin, who would become his business partner and best friend for the next 20+ years. Chris and Mike started their business, Community Support Services (CSS), together in 1999 and have been an integral part of our Independent Practice Association (IPA)/Provider network since then. Mike and Chris had such an amazing partnership that they started other business ventures as well, including but not limited to the still successful Big Shots Photo Booth, which has been the star of many events in the community. Mike and Chris's business, CSS, is the only partnership business in the ICAN IPA that still exists from the 90s to this date. They weathered all the ups and downs and adapted to every change the agency and industry has seen in the past 20 years.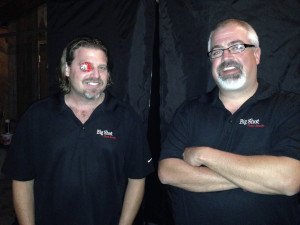 Mike says that this is a great way to describe Chris as well. Through every change and all the roller coasters of business, Chris was not only able to adapt and adjust, but to succeed to the fullest. And he had the same approach to his ICAN work as well - Chris always met people where they were at and was able to support anyone referred to him in making positive changes in their lives.
Selfless. Reliable. Kind. Authentic.
These words have been used over and over again by those who describe Chris in the context of the work he's done at ICAN with the clients he gave his all to. "I knew if I hired Chris, the family would have everything they needed." "If I had my own family issues, it would be Chris I would trust to help me through them." "Chris was everything to everyone and prioritized the clients and families he worked with above everything else".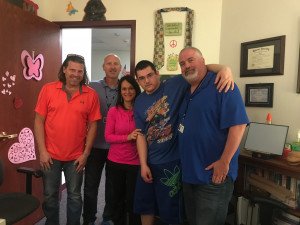 Chris was known for being seen at clients' baseball games, school plays, graduations and any other activities to support them and show he cared. He was known for working long hours. For risking life and limb (and dog bites!) to make sure the families' needs were met. There was no structured work schedule with Chris. He was just always there when you needed him. As a client, as a friend, as family, as whatever you needed that day.
Warm. Fun-loving. Infectious Laugh. Comfortable. Cuddly. Best Friend.
These are words used by those lucky enough to be in Chris's life; to socialize with him, to work with him, to confide in him, to love him. From those who have met Chris just a handful of times, to those who have spent their lifetime knowing and loving him, and to everyone in between, Chris could simply be described as "just a great guy" and most would add "with THE best laugh". Chris was so much fun to hang out with, be around, work with and talk to. He always found a way to bring the joy to a room, a conversation, and even a crisis, as he used humor so often in his work and personal life to diffuse many "sticky" situations. He was so low maintenance (in a good way) but, boy, did he make his presence known at the right times, in the right places and for usually just the right laughs.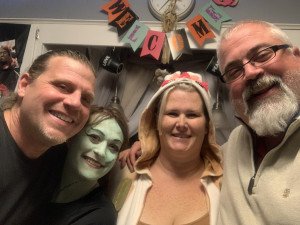 In a nutshell, Chris embodied everything that ICAN has always stood for, still stands for and always strives to be.
FAMILY. TOGETHERNESS. SUPPORT. EMPOWERMENT.
His business partner and best friend, Mike, summed it up in one sentence pretty perfectly. "If there was a 'Provider Purple Heart Award', Chris would be the recipient." He gave his all until the very end. And we make that commitment at ICAN to all keep giving OUR ALL just like Chris always did.
Rest in Peace our Dear Friend.