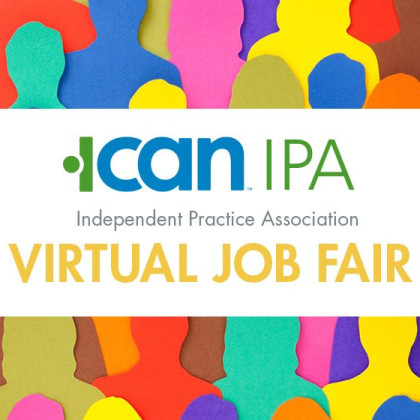 The IPA network is the perfect connection for you to earn extra income, have flexibility, gain personal growth and to work with kids, adults and families to create a better community.
At this virtual job fair, you will have the opportunity to talk with the owners of independent agencies who work as contractors with ICAN to gauge the right fit for you.
*** Zoom link will be sent to all registered participants prior to the event
We are looking for individuals to work with our contracted agencies in areas of:
Mentoring

Behavior Management

Family Peer Support

Clinical Services

Home & Community-Based Services
We take pride in having a very capable, knowledgeable and reliable Provider Network that puts forth maximum efforts to provide individualized and creative services to our children and families to best meet their needs. Join us to meet provider agencies, discuss flexible scheduling and discover how you can help be a part of a team that provides quality services for children, families and adults to Keep Families Together.
For questions: Geoff Stewart 315-731-2623 or gstewart@ican.family