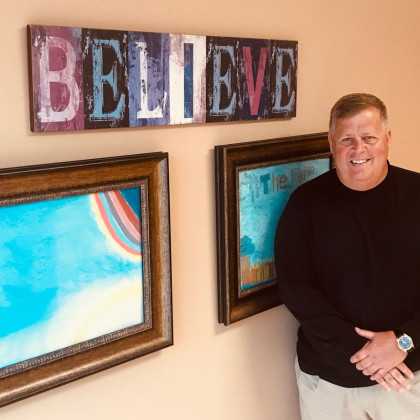 September 2019 Provider Spotlight
Jim is one of our longstanding providers, in that he has been part of our network since 2001! Throughout his career with ICAN, he has provided both home and community-based services such as mentoring and behavior management, to hundreds of clients over the years. He currently serves as a Behavioral Specialist in the Cooperstown Central School District through our School-Based Programs. Jim also continues to provide services to adults through HCBS.
Fun Facts about Jim:
Jim is a born and raised Utican.
In addition to achieving a Masters in Health Care Administration, he also has a background in coaching basketball, and says that he uses those coaching skills often when he is connecting with our families and working as a team to meet goals.
On what the best part of being a provider in the IPA is, he says, "The diversity of our services, service providers and the clientele that we serve. The growth of this agency is impressive - I've been in behavioral health for 25 years and the creativity and diversity over the years, especially regarding the new and effective ways we approach treatment, is so encouraging."