/
ICAN is the winner of the $10,000 Community Foundation
ICAN is the winner of the $10,000 Community Foundation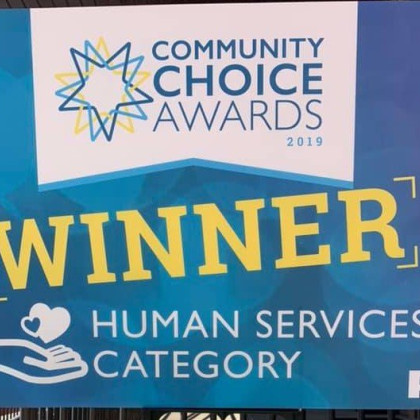 We just had the most amazing surprise visit from The Community Foundation! ICAN is the winner of the Community Choice Awards in the Human Services Category, sponsored by the Ronald and Sheila Cuccaro Family Fund. We are so thankful for the support of this generous sponsor and all who voted for us!
Evelyn's House is a safe haven for young, homeless mothers and children, providing a nurturing home and 24/7 support to help them build the skills needed to live independently.
At the heart of a healthy home is communal space for family members to be together and at Evelyn's House, the heart of our home is our kitchen and dining room. Every night, our mothers and their children gather for a home-cooked family meal that is planned, prepared, and served by one or more of the mothers. This is their space to connect with one another, share their challenges and successes from the day, and provide their children with the tradition of family dinner.
The gift of $10,000 will allow us to completely renovate the kitchen and dining area at Evelyn's House by providing essential amenities including high chairs, a stove and oven, a refrigerator and freezer, a sink and countertop, a microwave, a dishwasher, pots and pans, and dishes. These funds will also support the installation of new appliances and the countertop and painting of the kitchen and dining room, for a full renovation of the space.