/
Kaleigh – The Journey from ICAN Client to Staff
Kaleigh – The Journey from ICAN Client to Staff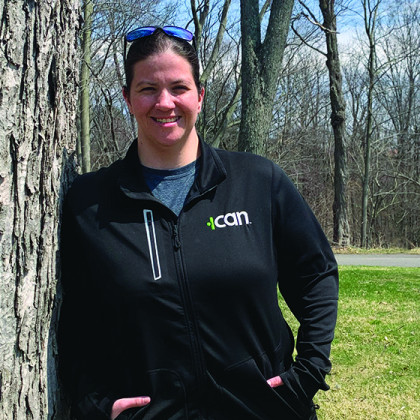 When Kaleigh was in high school, she was struggling. She was labeled as a high-risk youth, moved from T.R. Proctor High School to being homeschooled, and then was transferred to BOCES. Few adults took the time to get to know her or understand why she was acting out, but underlying these challenges, Kaleigh was struggling with mental health issues and with being a special education student due to her reading disability.

Thankfully, she was referred to ICAN's Intensive Kids Oneida Program and was immediately connected to a team of caring adults and a supportive peer community. With ICAN's support, she was empowered to set her own goals. She graduated with an Individualized Education Program Certificate, went on to earn her Test Assessing Secondary Completion (TASC) Certification, and achieved one of her goals by becoming a Security Officer at Munson-Williams-Proctor Art Institute and then a Campus Safety Officer at Hamilton College.

After completing ICAN services, Kaleigh wanted to give back. She would come to events as a volunteer photographer, use her voice in ICAN meetings to help current clients, and kept in touch with staff and providers. And, ICAN continued to support her, too. When she shared her need for transportation to work, ICAN helped her get a bicycle and when she became homeless in her early 20s, ICAN helped her get back on her feet.

When ICAN launched Peer Support Services and prepared to hire their first Youth Peer Advocates, staff knew Kaleigh would be a great fit. Given her experience speaking up on behalf of herself and others and her lived experience, she was hired on the spot. Now, Kaleigh, who is also known as Tazz, gets to pay forward the care ICAN showed her every day, helping youth express themselves and chart paths through their own struggles.