/
Silver Linings Series – Trying New Hobbies
Silver Linings Series – Trying New Hobbies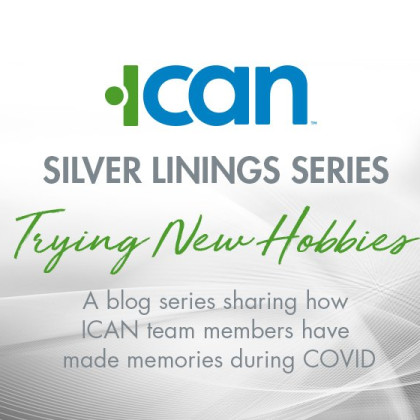 While a lot of devastation has arisen due to COVID-19, here at ICAN, we believe it's important to also acknowledge the "silver linings" that COVID has brought to our employees and their families. We believe in a strengths-based perspective, not only in working with the clients we serve, but as a philosophy that we all try to emulate in our own personal lives. So many of our employees share how their families have "turned their lemons into lemonade," and this week, our employees discuss some new hobbies, skills, and activities they never knew they enjoyed before having extra time to invest in them!

Alice Cushman
Children's Health Homes Outreach Specialist
So my family hasn't done much different, BUT my son (25) is back home from NYC - so he learned to golf. We golfed a lot and played tennis when it was cooler (and less other options!) My daughter and her boyfriend were home for a month, so Pitch became a thing... a late night thing! We've made ice cream, sushi, jalapeno poppers, S'mores pie, pina coladas, and more! It has been kind of nice to spend time with my kids and even better they said the same about spending this extra time with me!! WOW! Did that make my heart happy! Now we need another fitness routine to counter the food and other indulgences! I've quilted, swam, tried to do some yoga, stained a lean-to, spent time at the lake and got a new kitten!





Arline Joy
Healthy Families Herkimer County
Family Support Specialist
My silver lining would have to be being available for my family to support them and keep positive thoughts. My other silver lining is being able to produce my first garden and receive its bounties. I'm very blessed.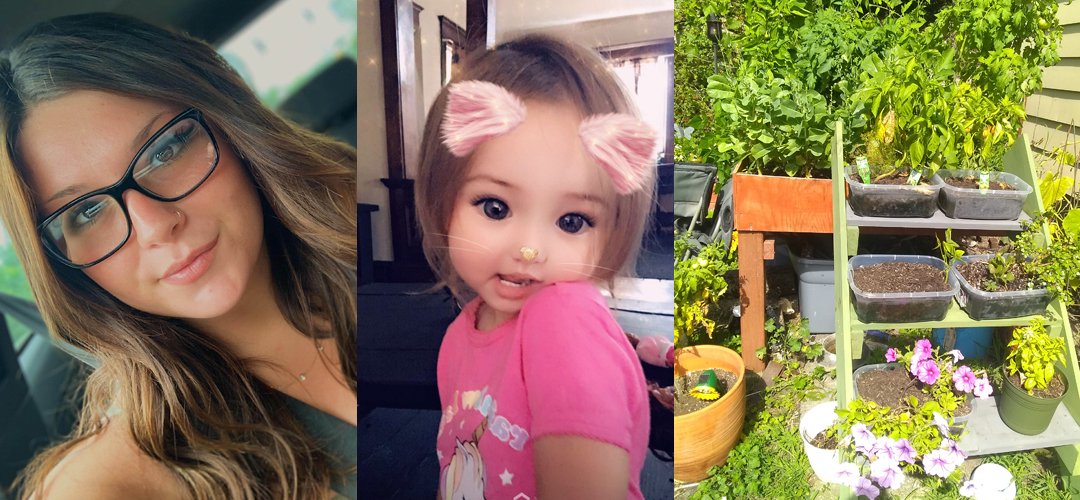 Carrie Conte, LCSW
Community Initiatives Program Manager
COVID really brought me to a weird place, as I imagine it did for most people. At the time everything shut down, I was working in a school setting and was fortunate enough to see the students on my caseload 5 days a week, in addition to all of our staff. Monday the 16th, staff reported to our work site, by Tuesday we were working from home, and by Wednesday the 18th we were scheduling Zoom appointments with 42 students and their families. Every day it was a "new now" because the "new norm" was always changing. I was averaging 23 Zoom meetings per week, which was a huge change from my previous day-to-day. In the school, I was up and down the hallways, playing with students, responding to crises, facilitating therapy sessions, and "getting my steps in"!
When COVID hit, some days I had back-to-back meetings from 9-5 and it was really difficult to find a second to grab food or let my dogs outside. A few weeks in, I was waking up with no energy, feeling unmotivated, depressed, and cranky. I remember talking with my staff about the importance of self-care and reaching out for support, and if I'm being honest, it was hard for me to take my own advice.
One day, my husband told me that for his birthday he wanted me to paint him a picture of the dogs. It's hard to be creative when you have no motivation, not to mention 20+ Zoom meetings a week. He asked me a few more times, or he would remind me that I do love to paint, trying to help me out of what I called the "COVID-funk". I finally sat down to paint because I wanted him to have what he wanted for his birthday. As soon as I put that paintbrush to the canvas, I swear a weight lifted. I learned that when the world messes with your homeostasis, sometimes you have to dig deep to try and get that back. No waiting around for others to do it for you- if you see your glass as half empty, take some initiative to add something to it!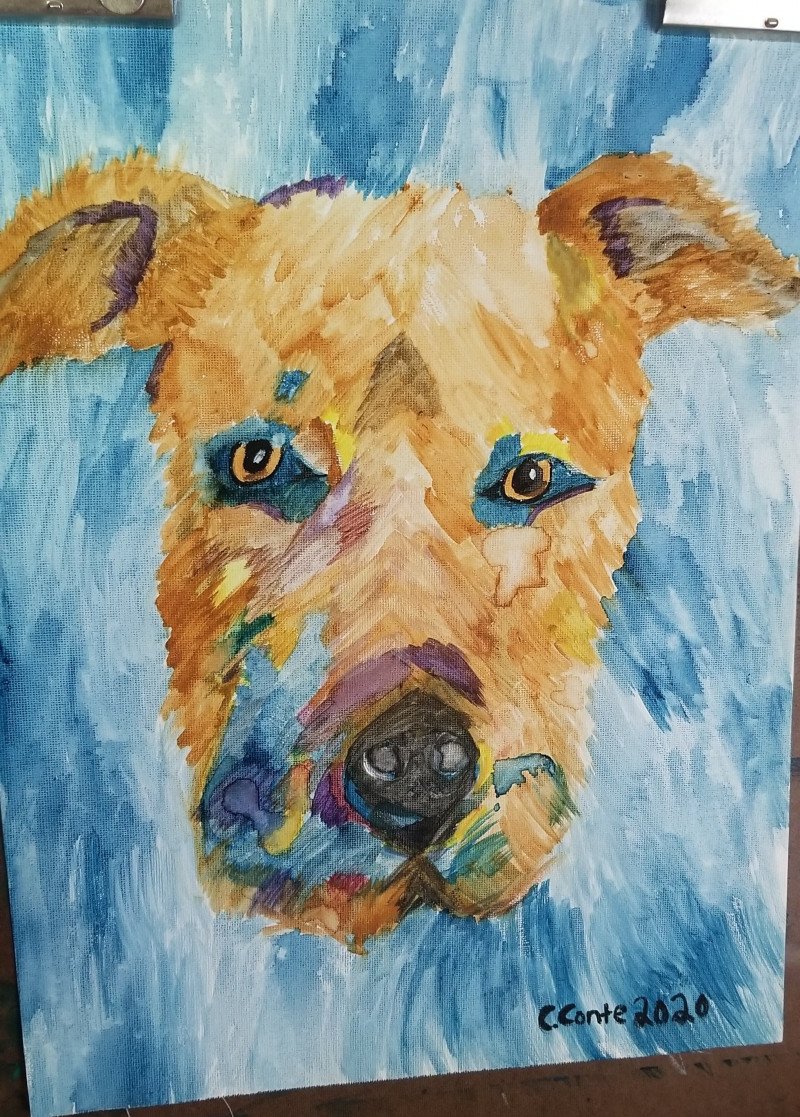 Kaleigh "Tazz" Hanna
Youth Peer Advocate
I have been able to serve in my community handing out meals at a local church every Sunday morning and preparing care packages in the middle of the week, which I also pass out on Sundays with Pastor Mike. I have been getting to know the neighbors in my neighborhood a lot more with proper six feet of distance, of course! Everyone just about knows me on my block, recognizing me with my fancy orange car as I drive through. People wave and I beep to them.

I have been getting outside more, walking, reading more books, and getting to know the area I live in more. I walk my neighbor's dog, and other dogs love to come and try to attack us. I am like the superhero of Artie the Labradoodle as I swipe him up into my arms and risk my life for his! I have been able to join a car group, do some trails with it, and be more into the car hobby, which is pretty cool.

I have still been able to see my close friends and those who push me to strive for better each and every day. I have been able to advocate for myself with health related issues, and I have also started to get back on top of my meal preps, protein shakes, workouts, and being more active. I have been able to give back and help those in need, whether it be a simple conversation or expressing my daily life struggles with my new clients to let them know that they are not alone.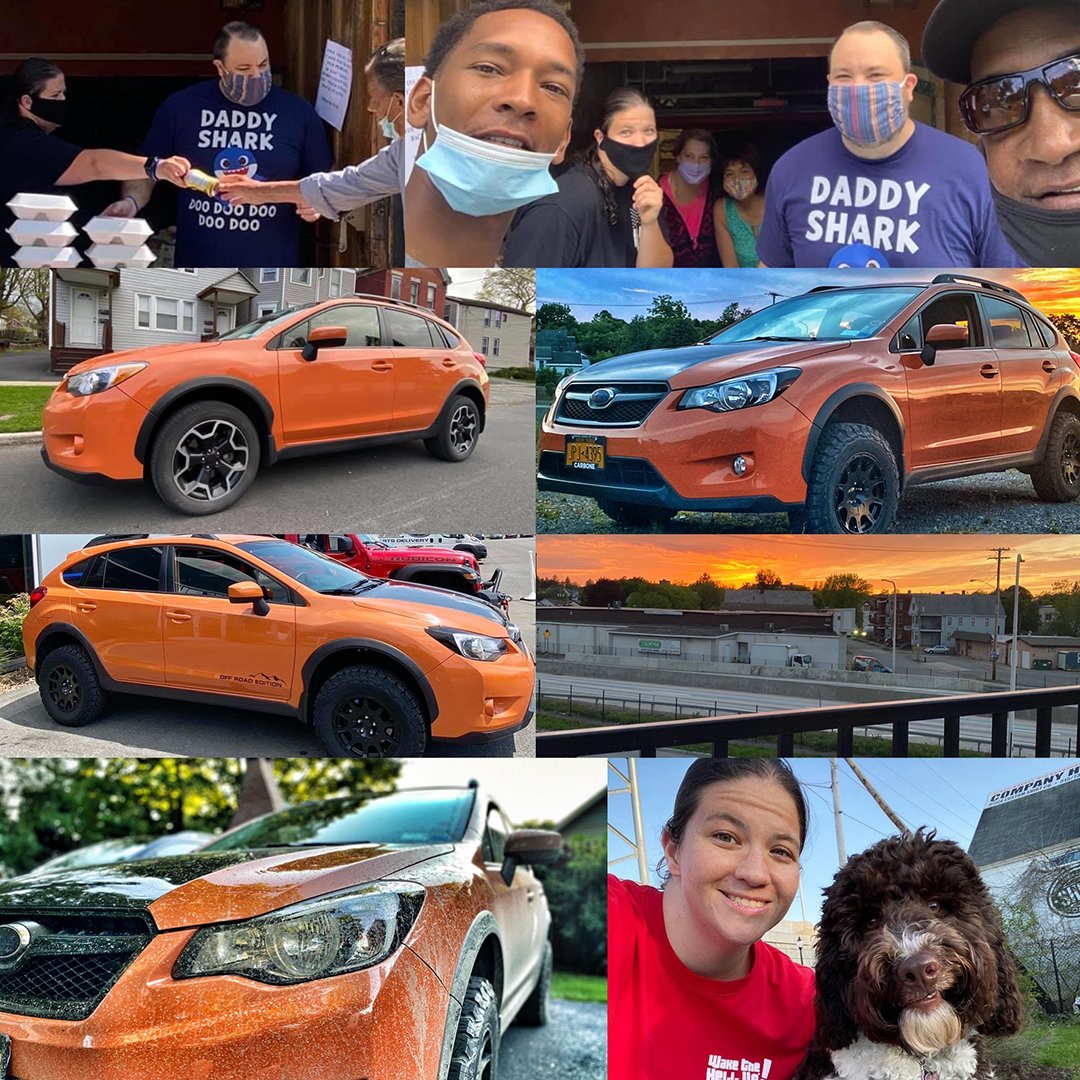 Thank you to all of the ICAN employees that sent in COVID-19 silver lining stories! We hope that everyone continues to recognize some of the positives to times of quarantine with family, friends, or even just yourself. At ICAN, we recognize how difficult this year has been for so many, so taking a moment to also consider some of the good that has come out of this time is so important. Despite these trying times, it is wonderful to see our employees working to keep their families together, stronger than ever!
_________________________________
This is the fourth post in ICAN's Silver Linings Series. We will be sharing multiple stories of how many of our staff members have embarked on adventures, learned new skills, completed home improvement projects, made memories, became closer with their families and more as we all celebrate the upside to social distancing and stay-at-home orders.
Other ICAN Silver Linings Stories from Staff: