/
Kevin Burnside – From Client to Aspiring Paralympian
Kevin Burnside – From Client to Aspiring Paralympian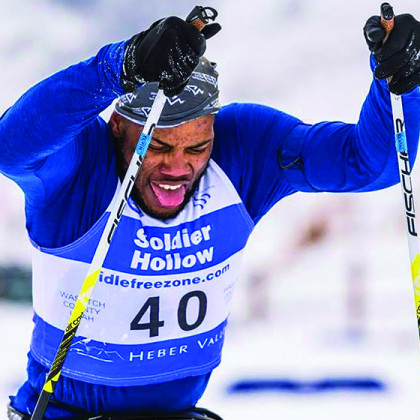 At age 14, Kevin was getting into trouble at school, staying out at night, and not listening to his mom. He was placed on a Persons In Need of Supervision (PINS) petition as a warning and, when he violated the rules of that, he had to go before a judge. Kevin thought the judge was going to send him away to juvenile detention, but instead he was connected to ICAN for services.

Kevin was going through a lot when he came to ICAN. He was born with spina bifida, a rare condition that affects the spinal cord. As a result, he has had to undergo surgeries and became a bilateral amputee. While recovering and learning about his disability, he was also being bullied at school.

ICAN connected Kevin to his first mentor. With his father in prison and few positive role models in his life except for his mom, Kevin needed someone he could turn to.

As part of Kevin's wraparound team, he met former ICAN provider Bruce Martin. The two of them formed a close bond – Bruce would check in on him at school, take Kevin to help out with the Pop Warner football team he coached, and they'd see each other in the neighborhood because they lived on the same block.

At the same time Kevin was getting ICAN services, he was also building his endurance as an athlete-- first with wheelchair basketball and now as a nordic paralympic skier. As a member of the Team USA Training Program for Paralympic Skiing, Kevin often trains six hours a day and travels for competitions across the country. ICAN has supported his successes, helping him secure sponsorships for his skiing from local businesses and is proud to have Kevin as an ICAN alumnus.