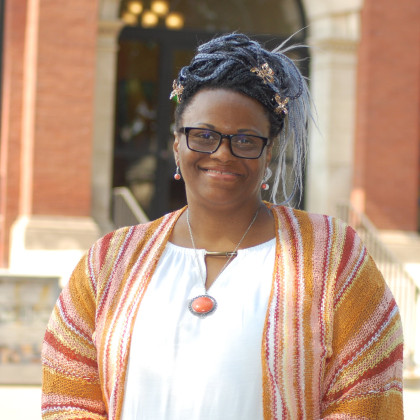 June 2021 Provider Spotlight
Lolita (Jenkins) Oguguo is new to the IPA and ICAN family, starting as a contract provider with Resilient Kids about a year ago. She has a caseload of eleven adults in the Utica/Rome area and her niche is working with those in recovery.

She shares a typical day in the life as "flexible" - like one big rubber band. She will attend appointments with clients, prep for court and even help get support for legal issues, providing support and encouragement every step of the way. She helps clients cope, keep their composure when needed and also helps them strive for inner peace and to practice self care. She always reminds them that they're self sufficient and independent and adds that "we all need reminders about that every now and then."

She has been in placement and group homes herself and struggled with substance abuse, so she can relate first hand to her clients situations. That shared lived experience helps her reach them as a peer and builds trust with them.

The most rewarding part about her job is "building people" and helping them to grow, and to set and meet goals. She also loves being the structure or the "bridge" for people between their old life and what they want their new life to look and feel like for themselves and their families.

Lolita is a woman of faith and her mantra is "be thankful".
Fun facts about Lolita
She has six kids and 15 grandkids that range from newborn to 16 years old
She married her husband four years ago in Nigeria, Africa
Singing gospel music is a passion and she is very crafty ("I'm an embellisher!")
She also owns a personal business, Gifts of Divine Design on James Street where she sells her creations and also runs recovery groups, spiritual growth and development and a woman's work group. Those community outreach efforts follow an overall objective of "Outreaching In".
She partners as a facilitator in Ministry of Times of Refreshing (a spiritual spa) at the same location on Jame Street