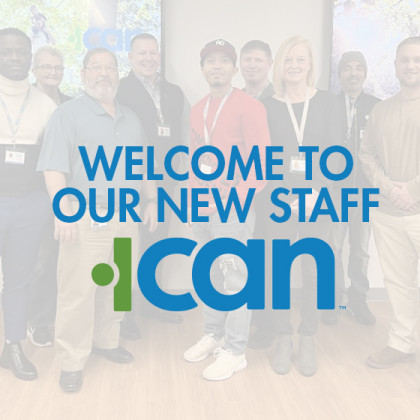 We are always so excited to introduce new staff members and this group in particular had a lively orientation together and started off spring at ICAN on a super positive note! Below are some fun facts about each of them!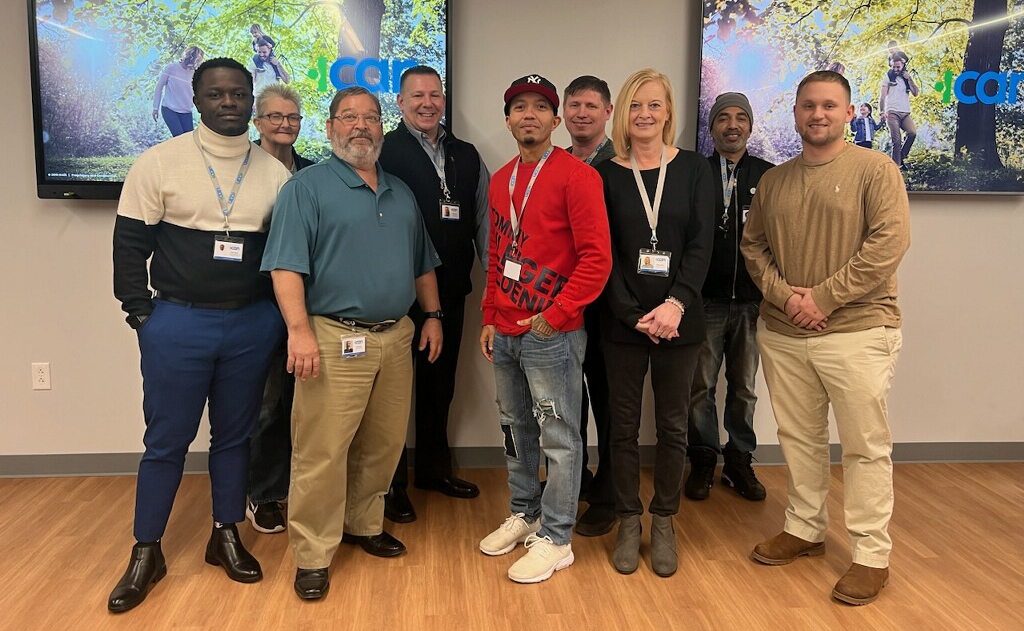 Front row from left to right:
Aden Osman
Healthy Families Oneida County Resource & Support Specialist
Aden likes to coach youth and men's soccer teams, has a good personality and cares about people and likes to workout and play sports in his free time.


Brian Keeler
IT Network Engineer
Brian believes that springtime is time to collect sap and make maple syrup! He is an avid Buffalo Bills and NY Yankees fan, he is married with two boys and love to travels with his family to Disney.


Michael Fenimore
SNUG Outreach Worker
Michael is a very loving and involved father to his kids. His eldest daughter is a medium and she is able to communicate with your loved ones who has passed. (@AsMediumWay is her website and all social media.) He has known from a very young age that he always wanted to help people and show them that they are loved and cared for.


Wendy Aiken
Administrative Assistant
Wendy loves to come to work with her new family at ICAN and enjoys helping people in any way that "I Can"! She enjoys spending time with her family and grandbabies - they make her heart smile! She loves animals – especially dogs – as they are so loyal and the best companions.


Stephen Smyth
Behavioral Specialist
Stephen thinks everyone should listen to "Free Bird" when they are driving to work (but try not to speed during the solo!) He is trying to become an ADK 46er and is currently at two peaks. He also believes that Morgan Wallen is overrated.


Back row from left to right:
Andrea Williams
Elevate Cleaning Staff
Andrea is a big fan of the Buffalo Bills. She loves Snoopy and Woodstock – she actually got a tattoo of each, but not until she was 50 years old! She is also well traveled (when I was younger!)


Bob Trzcinski
IT Network Engineer
Bob is an avid baseball fan (NY Yankees!), a baseball card and memorabilia collector, loves to woodwork and fish.


Brien Young
Community Based Adult Services Specialist
Brien is a 3rd degree black belt in Taekwondo, loves running road races like the Boilermaker and Falling Leaves and uses the phrase 'Monkeys in a Barrel' a lot!


Ivan Franco
SNUG Outreach Worker
Ivan loves music and I has a funny humor – "my face is not my mood!" He is a DJ and photographer and loves playing music at charity events and family functions.