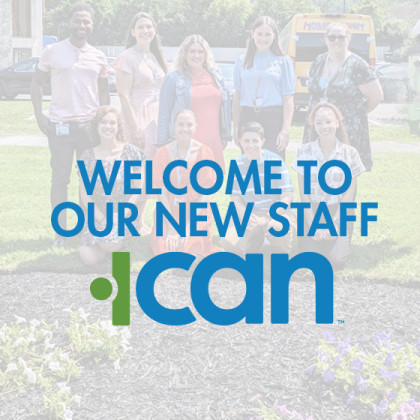 Our ICAN family continues to grow! We'd like to introduce you to our newest team members...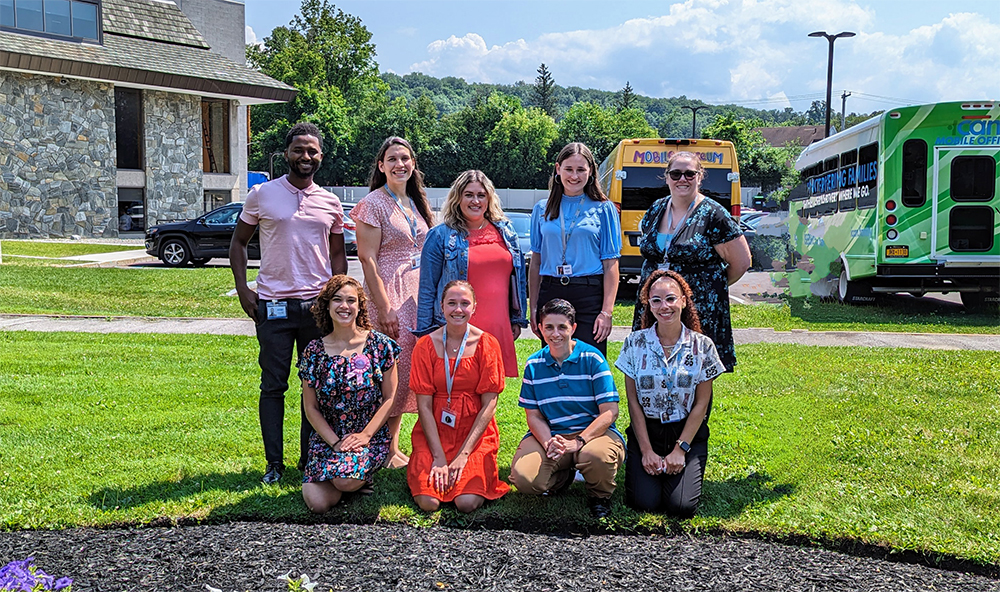 Back Row, Left to Right:
Mohamed Haji
Human Resource Generalist
He is a big soccer fan and loves to play when he gets the chance. He is the proud father to two children with a third one on the way! Mohamed is originally from Kenya and moved to the U.S. when he was eleven. He enjoys running and hiking and is also a car enthusiast – he would LOVE to get a Bugatti one day!
Tori Hawkins
Family Service Coordinator
Tori has an extensive background in animal science and dog training, which makes sense because she studied Zoo Science. Her two favorite animals that she has worked with are giraffes and giant pacific octopus. She says her two Great Danes are her absolute life. When she is not working or spending time around animals, she loves to travel (she highly recommends Iceland if you love nature!) Being active is very important to her – biking, hiking and MMA are some of her favorite activities.
Adrianna Judd
Housing Manager
Adrianna has two children – a boy who is four and a girl who just turned 3. They are her world! She and her husband have been together for almost 13 years. In her free time, she loves spending time trying out new designs and doing her own nails.
Sarah Snyder
Part Time Museum Educator
Sarah once worked for a nonprofit that was founded by Ben Franklin in 1743. She also taught 6th grade math at an inner city Philadelphia school district. Throughout college, she played basketball.
Crista Smith
Kids Otsego Service Coordinator
Crista is very into music, she even takes car rides just to listen to her favorite songs. She is a big fan of the 90s era and says the 90s needs to be revived! She loves spending time with her children and her dog.
Front Row, Left to Right:
Jalie Vazquez
Events Coordinator
Jalie worked at Disney for a year and she heard Idina Menzel sing 'Let It Go' live during the peak of the Frozen era. In the past, she managed a Forbes Four Star restaurant. Monopoly is her favorite game – she has 15 different versions of the board game! She also has 75 POP! collectables ranging from Disney and Marvel to TV characters to Harry Potter!
Deanna Rosato
Family Service Coordinator
Despite having no previous experience, Deanna joined the lacrosse team her senior year of college. She is a Swifty and even saw Taylor Swift during her Era's Tour. From grades 3-7, she was a three-sport athlete.
Jessica Mazur
Healthy Families Montgomery County Program
Jessica is a die hard New Kids On The Block fan – she even has a selfie with Danny! Her senior trip was to Ireland, Scotland and Whales. She became a mom later in life and says her children are her world!
Taylor Johnson
Youth Care Coordinator
Taylor has a one year old mini bernedoodle. She is the oldest sibling of three. She is currently working toward her M.S. in Healthcare Administration and hopes to advance her career here at ICAN!