/
Overcoming Obstacles Conference Welcomes Over 2,000 Ninth Graders!
Overcoming Obstacles Conference Welcomes Over 2,000 Ninth Graders!
On Tuesday, October 11th, ICAN partnered with OHM BOCES, Westmoreland Central School District and Utica National Insurance Group, to host the first annual Overcoming Obstacles Conference for over 2,100 area ninth grade students at SUNY Polytechnic Institute in Marcy, NY.

Twenty four school districts from Oneida, Herkimer and Madison Counties sent students to engage in a day of interactive breakout sessions followed by a dynamic joint keynote address with a message of connection, resilience, and hope featuring Erin Gruwell, author and founder of the Freedom Writers Foundation and Liz Murray, author of "Breaking Night" and co-founder of The Arthur Project.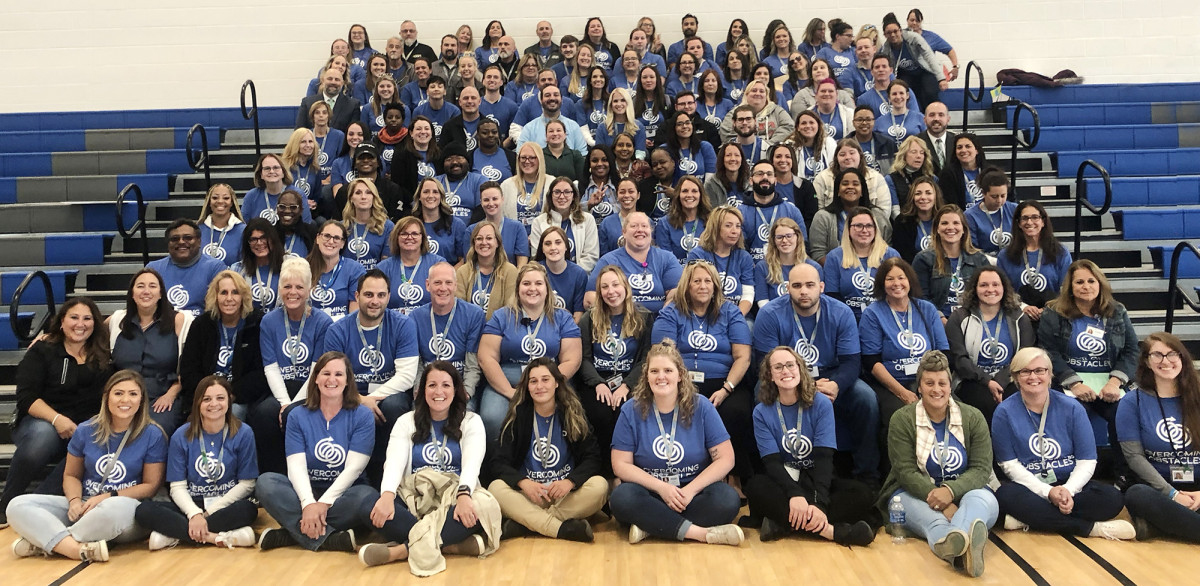 Over 29 unique breakout sessions were offered to students and facilitated by a mix of community based agencies who volunteered their time as well as nearly half of the workshops being delivered by ICAN facilitators. Topics ranged from building leadership skills to a focus on mindfulness, meditation, and self-care, to building resilience, increasing connection, and so much more!

Early feedback suggest that the majority of participants had a positive overall view of the event, and an equal number rated the event as "impactful" with several comments like:
"

To never give up. When hearing them speak it really just lets you know that you're not alone when things get hard.

"
"That there is always time to change your life and make it what you want.
"
"My biggest takeaway was a lot of things could happen in your childhood, but it could always get better."
These themes were repeated throughout participant feedback.

More than 300 adults attended the event as well, as chaperones, volunteers, facilitators, etc. and the feedback we received from them was even more positive with exceptional ratings across the board and individual feedback was replete with common themes around how impactful the event was for area ninth grade students.

Overall, the event was a resounding success with a majority of people already looking forward to next year. Planning for the 2nd Annual Overcoming Obstacles event is already underway and we expect that it will be even more impactful next year!