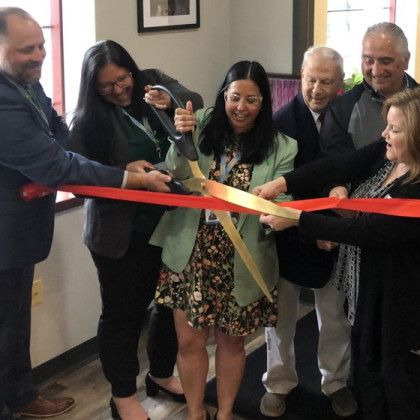 We held the official ribbon cutting for our Herkimer Hub at the intersection of State, Mohawk and South Main Streets with the Herkimer County Chamber of Commerce

What a great night! We held a Business After Hours event at our Herkimer office with the Herkimer Chamber of Commerce on May 19, 2022. Our doors opened in March 2021 and staff have been working out of the newly renovated space since then.


Our celebration was delayed because of Covid, and we are excited to finally be able to have a formal ribbon cutting for the building. THANK YOU to everyone who came out and to our staff and vendors who made the event memorable!

The building serves as a central location where people can access services. Family-focused services offered at this Social Emotional Hub will include the Kids Herkimer program, Healthy Families Herkimer County, Juvenile Justice Program and adult and children's care coordination. The new center also provides space for other local community organizations that serve youth and families to host trainings and events and to reach clients.

We are honored that we had the opportunity to reinvigorate an anchor property to serve Herkimer County residents and to bring needed services to the community. Thank you to the Herkimer County Chamber of Commerce for partnering with us on a wonderful event!