/
Sexual and Reproductive Health for National Adolescent Health Month
Sexual and Reproductive Health for National Adolescent Health Month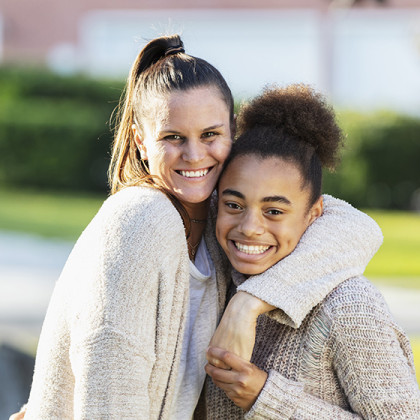 Teen Outreach for Regional Community Health (TORCH) at ICAN works to improve the optimal health of adolescents by implementing the Wyman Teen Outreach Program (TOP)—a positive youth development program. This is an amazing opportunity for youth who want to develop unique skills and make a difference in their community.
Through TORCH, teens develop strong social-emotional skills, learn to build healthy relationships, avoid risky behaviors and develop a sense of purpose. TORCH is funded through the Office of Population Affairs to optimally change the map for teen pregnancy prevention and educate youth in grades 6-12 on sexual and reproductive health.
Throughout May we recognize and support the efforts of National Adolescent Health Month to highlight key topics in adolescent health.
The first week of National Adolescent Health Month is about cultivating sexual and reproductive health information and services to counter:
Unwanted pregnancy
Unsafe abortion
Sexually transmitted infections
All forms of sexual violence
Adolescents access to sexual health education, support and prevention

Access to sex education, contraception and abortion is a very important aspect of adolescent health. Pediatric clinicians, parent(s) and caretakers play an important role in supporting and expanding that access for adolescents and young adults.
Key components to helping adolescents are educating yourself, colleagues and community members about access to care for sexual and reproductive health organizations in the community, as well as speaking out on the relevance of access to health care for youth. In addition, educating others about sexual and reproductive health, contraception, pregnancy options, abortion and other related health services is helpful.
Direct prevention consists of education on:
Safe sex practices to avoid sexually transmitted infections
Pregnancy prevention and options to pregnant individuals
Healthy relationships, communication and consent.
Combating misinformation about sexual health and stigma is also tremendously helpful, as well as promoting that young people talk with parents or caregivers and have conversations regarding puberty and sexuality.
Together - families, schools and youth-based organizations improve youth access to reproductive health care information, services and resources.
If you reside in the Utica, NY area, here are some resources:
Planned Parenthood of Greater New York
1424 Genesee Street
Utica, NY
(315) 724-6146
Provides reproductive health care including:
Birth control
Abortion
Emergency contraception
Cancer screening (breast, cervical, and testicular)
HIV testing
Pregnancy testing, options and/or counseling
STI (sexually transmitted infections) testing and treatment
Wellness exams
https://www.plannedparenthood.org/learn/teens
ACR Health
287 Genesee Street
Suite 200
Utica, NY
(315) 793-0661
ACR Health provides comprehensive sexual health education in schools and community organizations for young people ages 10-21 and their parents. As well as youth centered outreach and education regarding:
HIV/AIDS
STDs
Hepatitis C
Substance abuse
Teen pregnancy
Offers HIV, STD, and Hepatitis C testing
https://www.acrhealth.org/youth-programs/
211 Mid-York

Dial 211
211 Mid-York helps to find answers that solve life's problems. Professional tele counselors are ready to talk with you 24/7, 365 days of the year. Or you can search their website for frequently asked questions, concerns and solutions. 211 Mid-York gives you the most comprehensive listing of health and human services resources in Madison, Oneida and Herkimer counties. They are your community connection, providing answers and assistance so you can take action.
https://211midyork.org/children.shtml
This publication was made possible by Grant Number TP1AH000263-01-00 from the HHS Office of Population Affairs. Contents are solely the responsibility of the authors and do not necessarily represent the official views of the Department of Health and Human Services or the Office of Population Affairs.