/
Silver Linings Series: More Family Time
Silver Linings Series: More Family Time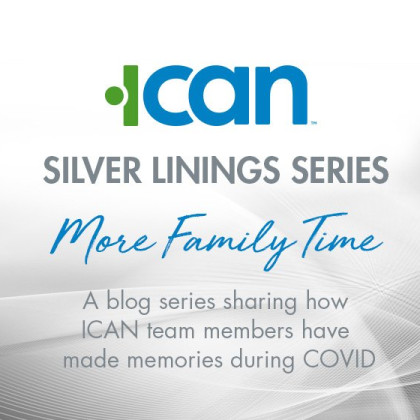 While a lot of devastation has arisen due to COVID-19, here at ICAN, we believe it's important to also acknowledge the "silver linings" that COVID has brought to our employees and their families. At ICAN, we believe in a strengths-based perspective, not only in working with the clients we serve, but as a philosophy that we all try to emulate in our own personal lives. So many of our employees share how their families have "turned their lemons into lemonade," and this week, our employees discuss how COVID-19 has contributed to spending more time with their families, making memories, and being more present with those around them!
Steve Bulger
CEO/Executive Director

The silver lining of this COVID pandemic for me is that as a family we have been able to slow down and hit the reset button. We have had dinner together as a family every night since the middle of March and my children have discovered a new found love for cooking and baking! Without sports, and dance, and late night appointments we have found each other... and for that I am thankful.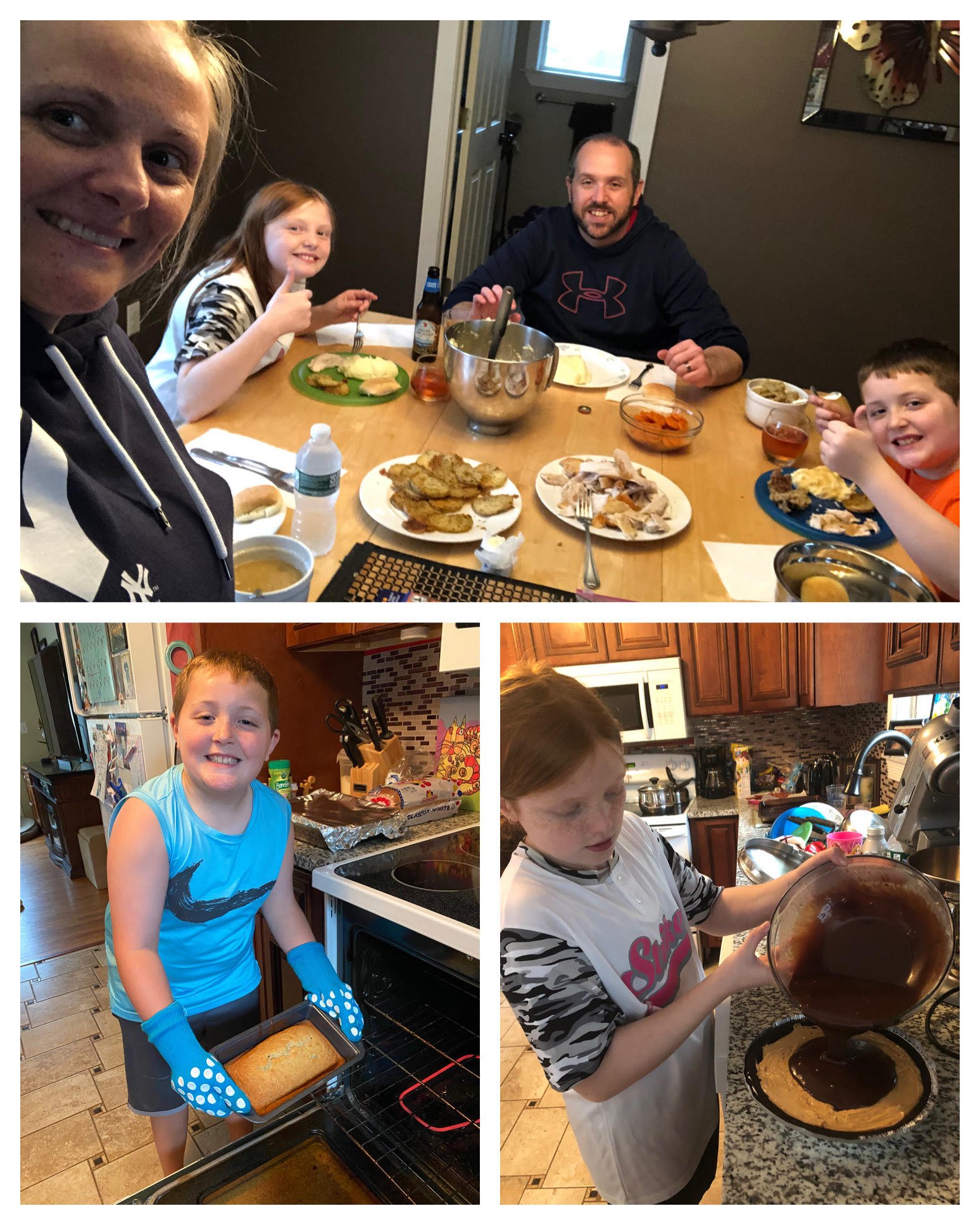 Chris Lambe
Chief Financial Officer
Living the socially distant life since March has had both its ups and downs. In-person interactions with friends and family have been sorely missed, but we tried to make the most of reconnecting over Zoom, including celebrating some quarantine birthdays. Nothing could replace the physical presence of our loved ones, but it has been great to utilize video chat to catch-up with people I wouldn't have otherwise been able to see. While I am fortunate to have my parents living locally, my sisters in Washington D.C. and my brother in Arizona felt closer than ever before.

Working from home has its benefits too! It's allowed me to finally set up that office space that I've been putting off, and I've loved being able to share lunch with my wife, who would normally be teaching. Suddenly being home all the time did confuse our cats (and Jenna) at first, but they've all grown to love the extra company and attention.

I've rediscovered my love for puzzles and board games, and was able to paint the exterior of our house, with a lot of help and supervision of course! While I can't wait for life to get back to a new normal, I'd say our quarantine days have been well spent and I'm truly lucky that I was able to reconnect with so many friends and family. Even in times of social distancing, nothing will ever replace the love and friendship that we all share for each other!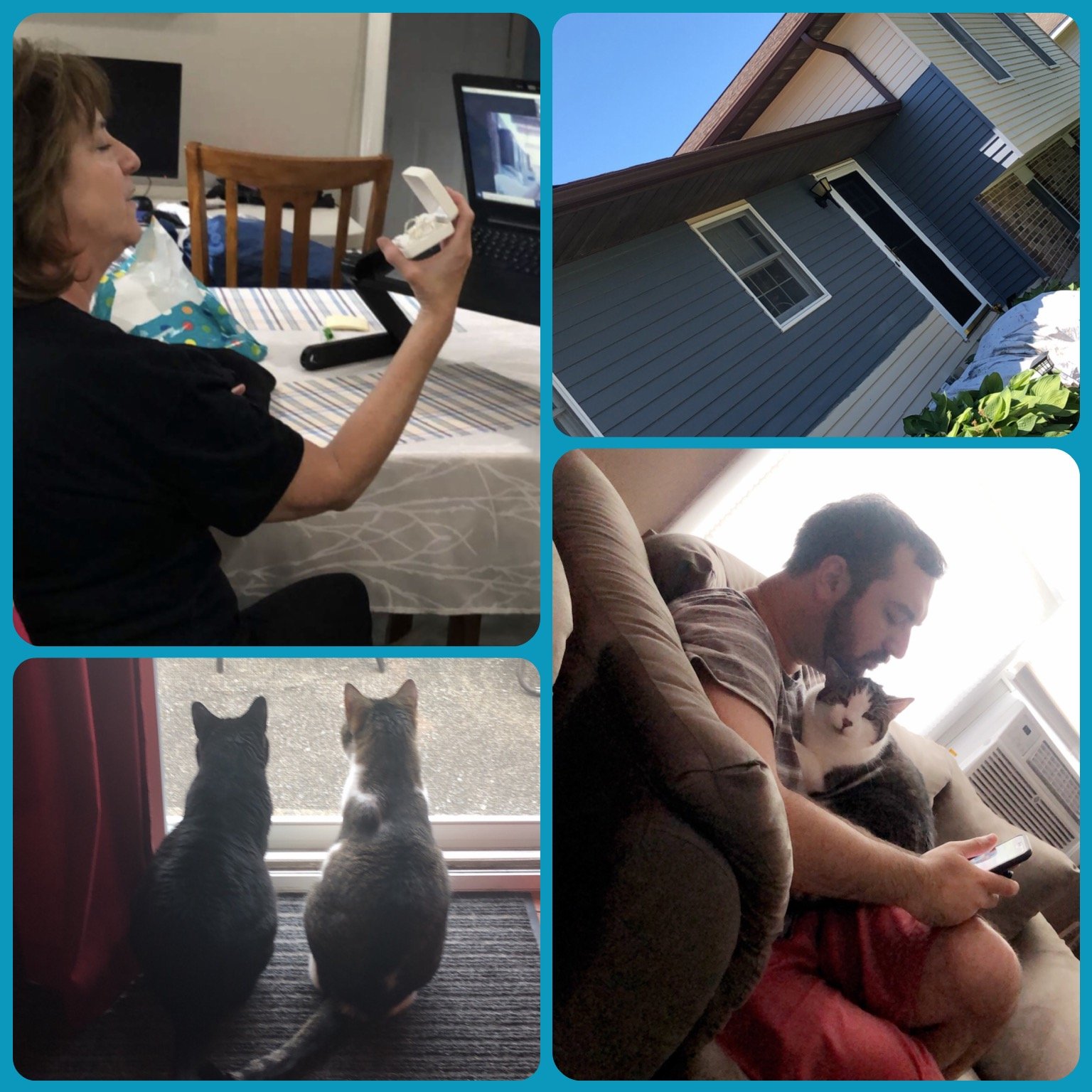 Jeremy Butler
Director of Community Initiatives

I began this year with a theme of "back to nature." A promise to myself to unplug and reconnect with the outdoors. To hike more, kayak more, adventure more. Then, the unthinkable happened.
Quarantine! We are expected to stay indoors. Avoid people and places. I thought to myself, "what better way to socially distance than to go into the woods and get away from everything?"

So we did. My wife Lisa, and daughter, Madison, started with a short hike to Vroman's Nose in Middleberg, NY. A scenic panorama of a gorgeous valley painted with fields full of promise. A 6 mile hike to Cascade Falls in Eagle Bay, NY. Wading in pools of cool water beneath a 40 foot waterfall. Countless day trips hiking the trails of Owen D. Young, The Root Glen, Salmon River Falls and the Crown Jewel, Letchworth State Park. Hours were spent floating down rivers in Pittsburgh and out on Skaneateles and Raquette Lake, all to get lost and immerse ourselves in nature while embracing all the wonder this world has to offer. It has helped our family to connect in a meaningful way and created a positive lasting memory of this time, instead of one of isolation and despair.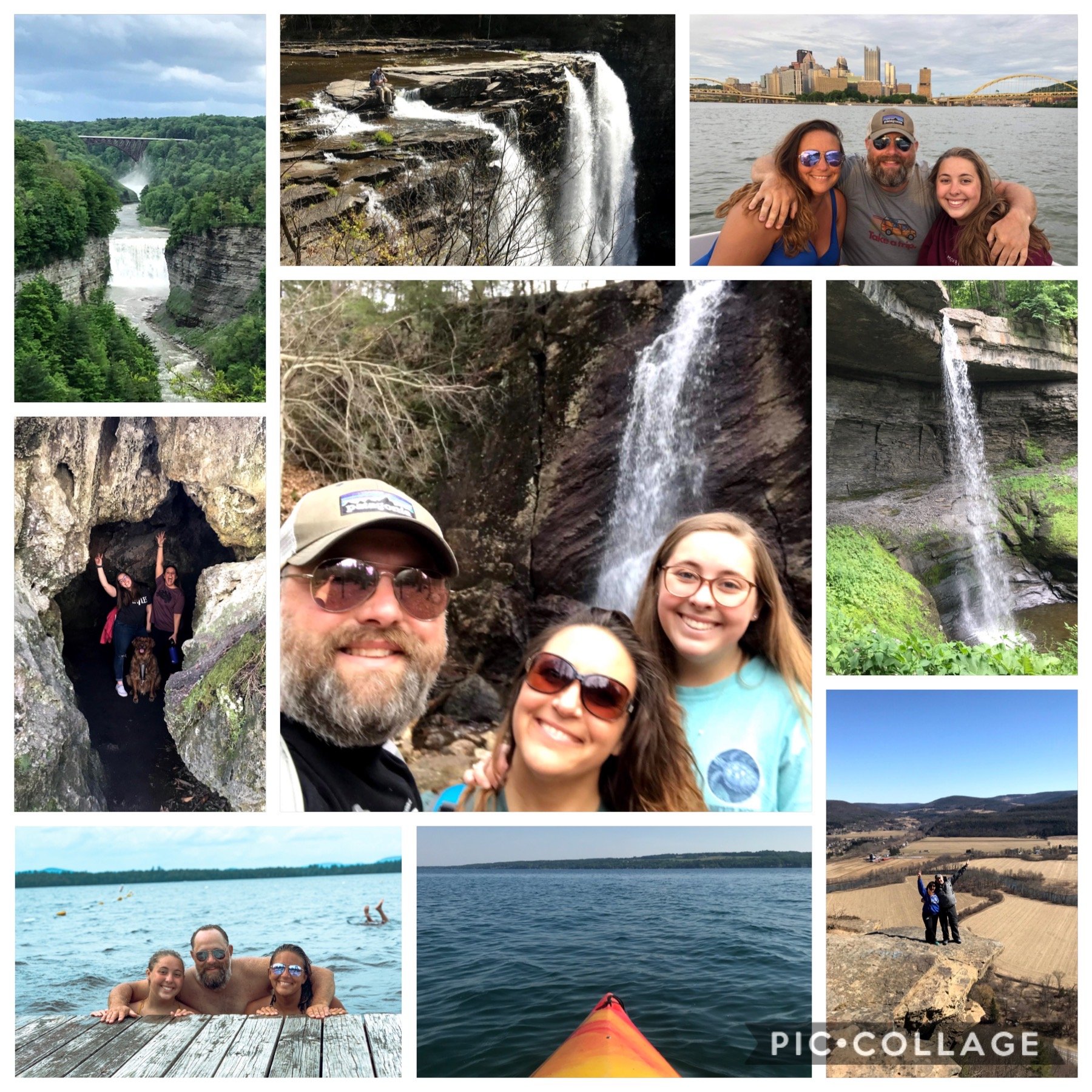 Kayla Leisner
Senior Accountant

For our little family, we felt like we were hiding with the limitations on travel and social distancing. We thought, let's not hide anymore, and capture our family love during these interesting times with an outdoor photoshoot. Long quarantine hair, extra quarantine weight, no shopping for fancy clothes - let's take some family photos as we are and let the photos show who we are. The pictures were a blast to do as we did them socially distanced outside at the Train Station in Utica, and they truly shined through that we as a small family, just love being with each other no matter how we look or what is going on. Here are two photos from the outdoor shoot!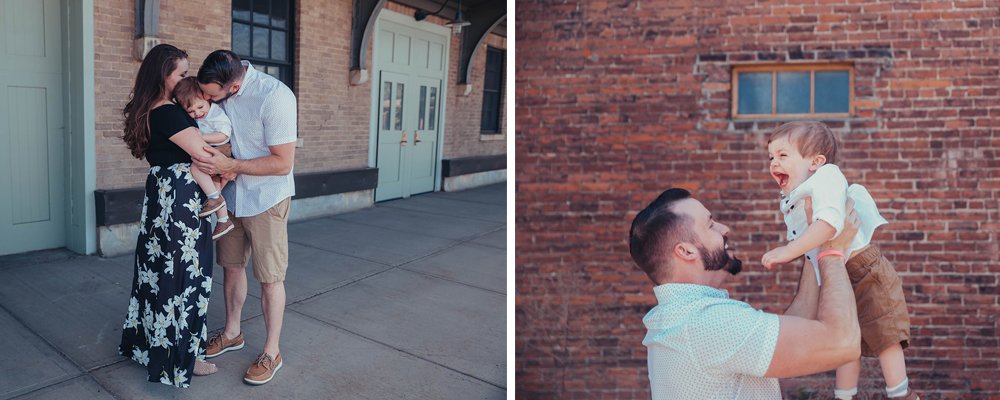 Thank you to all of the ICAN employees that sent in COVID-19 silver lining stories! We hope that everyone continues to recognize some of the positives to times of quarantine with family, friends, or even just yourself. At ICAN, we recognize how difficult this year has been for so many, so taking a moment to also consider some of the good that has come out of this time is so important. Despite these trying times, it is wonderful to see our employees working to keep their families together, stronger than ever!
________________________________________


This is the first post in ICAN's Silver Linings Series. We will be sharing multiple stories of how many of our staff members have embarked on adventures, learned new skills, completed home improvement projects, made memories, became closer with their families and more as we all celebrate the upside to social distancing and stay-at-home orders.