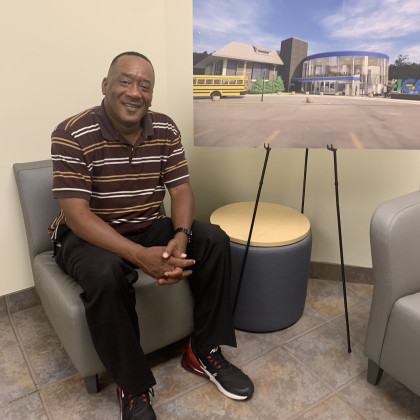 Provider Spotlight - August 2020
Clinton Norwood started his career as a provider in our IPA network in March of 2003 and has been providing clinical services such as individual and family therapy, as well as psychosocial assessment and evaluations to the children and families we serve ever since. In 2007, Clinton started his own agency, Clinton Norwood Youth Works, and instead of calling the work with ICAN his "part-time" job, he often jokes that it is his second full time job! He has been so committed to his ICAN families over the years and has given them just as much therapeutic support as he does to those in his "day job" as a Social Worker for the Utica City School District, where he is currently housed at Columbus Elementary School.
Clinton was drawn to ICAN (at the time Kids Oneida) because he heard of the good work we did and wanted to be a part of it. He states that he has always wanted to (and liked to) help people ever since he was little and saw so many kids he grew up with struggle with poverty, bullying and family problems. His favorite thing about working at ICAN as a provider is watching someone overcome their challenges become successful despite their mental health challenges and self esteem battles.
Clinton made it very clear that he LOVES working for ICAN because "it is the best place in the world – fair, respectful and gives him the opportunity to help such a diverse population in need that he'd ever dreamed of." Clinton prides himself on being able to connect with just about anyone and meet them where they are at to help meet their goals. Clinton continues doing the great work at ICAN that he does because he wants to see families and community members unite together to be successful in all aspects of life and he loves being a part of that.
Fun Facts about Clinton:
His mantra in life is to Keep. It. Simple. Treat people the way you want to be treated and everything will work out.
Clinton sees himself as still very athletic and competitive
His favorite activities are going out for a good dinner and great movie!