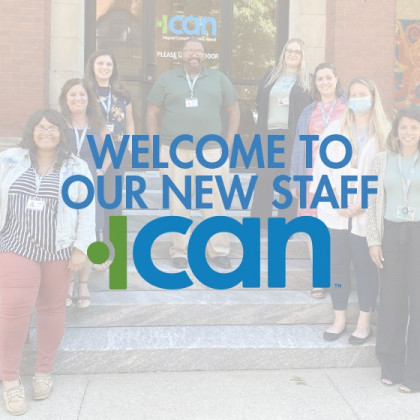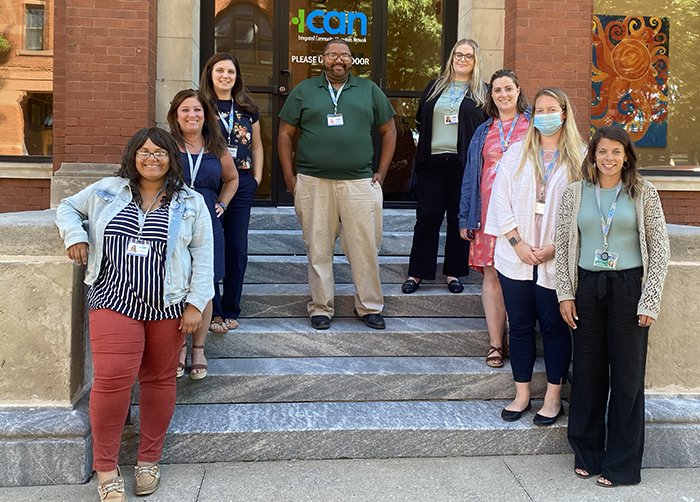 We are very excited to introduce you to our newest team members at ICAN! From left to right:
Teisha loves waterfalls, enjoys traveling and loves to eat Hibachi!

Karen Grimaldi
God, Love and Family is everything to Karen. She has three children and is the oldest of ten children herself! She loves to travel and that is how she met her fiancé – he was a pilot and she was a flight attendant.

Victoria Sacco
Human Resources Generalist (IPA)
Victoria's family used to own an old Italian restaurant in the area. Her maiden name is a little town in Italy that one day she would love to visit, and she enjoys hiking.

David LaGuerre
David likes to (attempt to at least) write music. He is a huge basketball fan (Lakers fan...before LeBron got there) and his f
avorite color is purple.

Jordan Stoquert
Human Resources Generalist
Jordan enjoys drawing and painting in her spare time. She loves animals (especially elephants!) and she collects coffee mugs – her Disney ones are her favorites.

Valarie Mudrie
Valarie loves to cook, enjoys quilting and has been to 23 out of 50 states.

Melissa Benoit
Melissa enjoys camping and kayaking in the summer, as well as gardening, and loves spending time with her family.

April Marchev
April has been married for six years this summer and has a daughter who is about to be 5 years old. She enjoys outdoor activities; golfing, camping, running and kayaking. Her favorite place to travel is to Key West.