/
3 Books That Share the Power of Mentoring
3 Books That Share the Power of Mentoring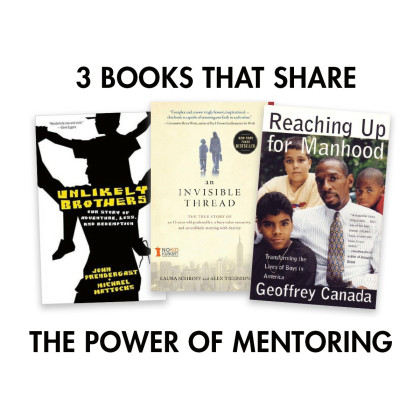 By Michelle Truett, Marketing Coordinator at ICAN
For National Mentoring Month, we wanted to share a few books from our bookshelf that highlight long term mentoring and provide a great deal of insight to navigating what can be extremely complex and thoroughly rewarding relationships. These three selections all uncover heartwarming (and at time heartbreaking) stories, share great lessons to draw from and show that any human being can make a difference in another person's life. Anyone who is a mentor or who is thinking about becoming one will gain so much from each of these.

Unlikely Brothers: Our Story of Adventure, Loss, and Redemption
John Prendergast and Michael Mattocks
The Book
Short video conversation with the authors
C-SPAN interview with Ann Curry
Washington Post article

John "J.P." Prendergast is known as a champion of human rights in Africa – he is a peace activist and cofounder of the Enough Project –an initiative to end genocide and crimes against humanity. Their book, told in duet, tells the story of a longtime Big Brother/Little Brother relationship with Michael Mattocks. At twenty years old, J.P. met seven-year-old Michael in 1984 when he was living in a homeless shelter in Washington D.C. with his family and started a relationship with the entire family. As Michael grew older, his childhood trauma and continued life of poverty led him to begin selling drugs. J.P. was traveling the world and their connection ebbed and flowed for many years as they both faced their struggles, violence and despair and eventually found their own positive paths, with each other's help. In the end, these two unlikely brothers became family.



An Invisible Thread: The True Story of an 11-Year-Old Panhandler, a Busy Sales Executive, and an Unlikely Meeting with Destiny
Laura Schroff and Alex Tresniowski
The Book
Today with Hoda and Jenna Segment, August 2019
Huffington Post Article
An Invisible Thread tells the story of a busy sales executive and a disadvantaged young boy, and how both of their lives were changed by what began as one small gesture of kindness. In 1986, Maurice was 11-years-old and on the street panhandling. Laura walked past him and he asked her for change, which at first she declined, but then stopped, turned back and took him to McDonalds for lunch. They met every Monday for the next four years for lunch and it launched a life-long friendship. It shows how big gestures, along with tiny things of importance like lunch in a paper bag or the power of a dining room table, can shape a person's journey.
Today, An Invisible Thread has become a required read in many schools and is being taught in high school and college classrooms across the country. Additionally, An Invisible Thread ELA Common Core Standards Curriculum Guide has been developed.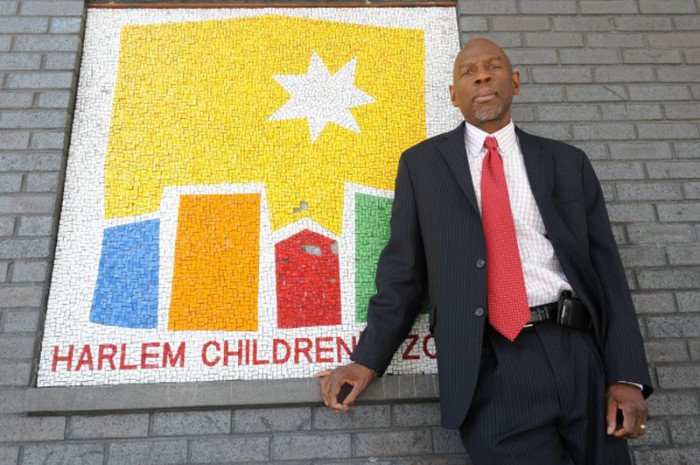 Reaching Up for Manhood: Transforming the Lives of Boys in America
Geoffrey Canada
The Book
New York Times Video Profile on Geoffrey Canada

In this book Geoffrey Canada, founder of the Harlem Children's Zone and called "one of this country's leading advocates for youth" by the Los Angeles Times, draws on his years of work with inner-city youth and on his own turbulent boyhood to offer a moving and revelatory look at the little-understood emotional lives of boys. The stories of his own youth will have you laughing, gasping and crying and by the end, it will motivate you to act. It is an important book about the importance of mentoring boys and young men, especially those disenfranchised by race and poverty, so they can reach their full potential.
_____________________________________________

We would like to increase our list of books and resources for mentoring –if you have a good title for us to include, please email us!

If you would like to learn more about becoming a mentor for ICAN, inquiries can be made through our Independent Practice Association (IPA).
_____________________________________________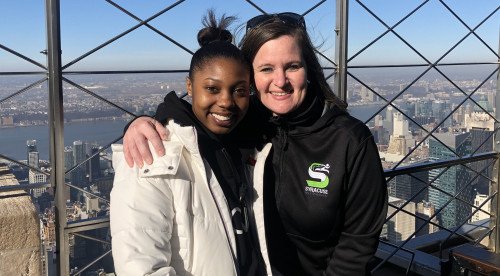 Michelle Truett is the Marketing Coordinator for ICAN and the Utica Children's Museum. In the Utica community, she is also the coordinator for the Levitt AMP Utica Music Series and the Program Manager for the Young Entrepreneurs Academy at MVCC. With all of her roles, she finds joy in creating connections and opportunities to allow our area youth to shine! She has enjoyed a long term mentorship (and friendship!) with Shanequa Lewis, which began at cheerleading practice back in 2009.