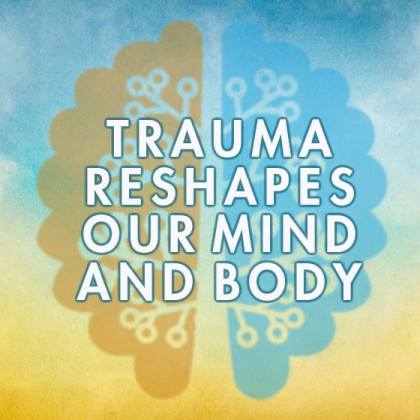 At ICAN, we restore social, emotional, behavioral health and well being by working with kids and adults and our innovative services reach clients at home, in schools and in the community. At the root of many of our cases is trauma, which can come from a variety of occurrences or situations and which can manifest in each person or family in a very different way. Our staff – from Family Service Coordinators who are on the front lines with our families to our clinical staff who do the deep work to help with healing and progress – tackles trauma head on, knowing the long term affects that it can cause.

After reading and discussing a recent Science Daily article, two of our staff members contributed their take on how our work at ICAN helps individuals and families suffering from trauma.
"Trauma – whether it be physical, emotional or sexual – reshapes our mind and body. The longer it stays, the more strain it puts on our system. When a traumatic event happens an individual's body gets programmed to respond to stress in a certain way. If left unhealed; it puts a strain on the body. When an individual who has been traumatized witnesses something stressful in their later years the body instinctively responds as though the original trauma is happening all over again.

The difficult part to all of this is that traditional talk therapy has limits and can backfire on the client and therapist. In some cases the client gets re-traumatized which halts the healing process. Somatic therapies (body oriented) helps the client learn how to process the experience of trauma without having to actually relive it. When this happens the mind will build new neural pathways and help the body reprogram itself to express stress in a healthier manner."

Kevin Colacicco
ICAN Clinical Supervisor

"After working with ICAN for a year, I can say our wrap-around services are put in place to help children who have experienced a variety of early life adversities. We're able to help not only these children, but their families, work through their past trauma early on, understand it, and develop an individualized set of skills to utilize for a successful future."
Nicole Struble
ICAN Family Service Coordinator
ICAN has over 20 years of experience working successfully with children and families. If you, anyone in your family or someone you know is suffering from the aftermath of early life trauma and needs help, call 315-792-9039 or visit our Program Page on our website.