/
Jeremy Butler Named Chief Administrative Officer
Jeremy Butler Named Chief Administrative Officer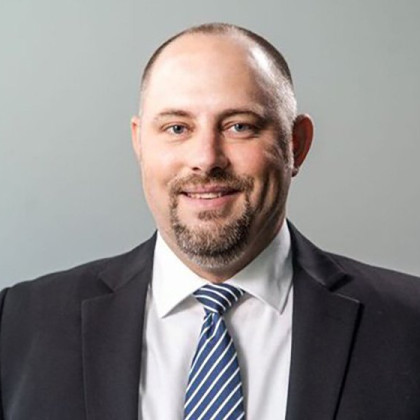 ICAN is excited to announce that we have added a fifth member to our executive team. Jeremy Butler is our newly appointed Chief Administrative Officer – a new position for the agency that is responsible for directing the company's day-to-day administrative operations and ensuring the business runs smoothly according to established policies and vision.
The position oversees multiple agency directors and their department's operations, including the human resources, facilities and maintenance. The CAO also serves as an executive liaison to our Independent Practice Association (IPA).

Jeremy has spent more than 20 years working in the behavioral health field. He earned a bachelor's in Criminal Justice from Syracuse University in 2000. He is a 2019 graduate from Leadership Mohawk Valley, the current Co-Chair of the Mohawk Valley Regional Youth Justice Team and a former past President of the Oneida County Youth Services Council.

Jeremy began working for ICAN in 2017, serving as the Director of Community Initiatives where he has helped to expand ICAN's School-Based, Juvenile Justice and Community Education and Training services. In that time, he served as the organization's Lead Trainer where he designed, developed and delivered over 225 trainings at the local, state and national level.
He holds multiple certifications in a variety of training disciplines ranging from Cornell University's Therapeutic Crisis Intervention (TCI), Mental Health First Aid for Youth (MHFA), Wyman's Teen Outreach Program (TOP), Positive Behavior Intervention Supports (PBIS), Peer Mediation, to Screening of Persons through Observational Techniques (SPOT) through Louisiana State University among many others.

The bulk of Jeremy's career has been spent building high performing teams with 11 years as a former Chief Program Officer for a school-based nonprofit organization, and another seven years working for a nonprofit providing a variety of supports in both residential and therapeutic Foster Care settings.

He has a passion for the outdoors and has spent more than 16 years providing Adventure Based Experiential Learning and Leadership Development for groups on various high ropes challenge courses located throughout the Adirondack Mountain Region.

Jeremy and his wife, Lisa, reside in Whitesboro, NY have two children – Brendan and Madison – and two grandchildren – Carson and Callie. In their downtime, the Butlers continue their unending quest to seek adventure in all its forms, whether that be hiking the nearest mountain, indulging their passion for travel or simply by making the most out of every experience they are able to share with their family and friends.