/
Meet the Family Resource Center Team: Charles A. Gaetano Construction Corporation
Meet the Family Resource Center Team: Charles A. Gaetano Construction Corporation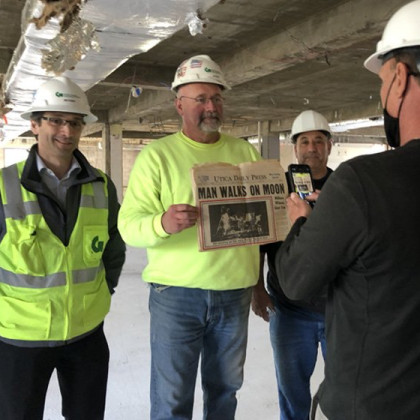 Starting in the mid-1950s, Gaetano Construction is now a second-generation, full-service general contracting, construction management, and design build construction firm based in Utica. They have completed projects for clients in the commercial, industrial, health care, and apartment construction markets, as well as for government agencies.
Since 2007, their headquarters has been located in the 258 Building in downtown Utica. They have a team of 17 in the office, 15 superintendents and depending on their active projects, they employee dozens of trades people on multiple sites. They are one of Central New York's premier firms.

The Gaetano team worked on ICAN's new Social Emotional Support Hub in Herkimer, which opened in early 2021, and then continued working together with ICAN at their next major infrastructure project at the Parkway. Gaetano's expert management of the project at the very beginning stages of creating the Family Resource Center will assure that other teams – from architects and interior designers to museum exhibit designers and fabricators – can collectively produce a meaningful and unique space for our community.

Gaetano has worked on notable projects in the city of Utica such as The Utica Auditorium, MVCC's Robert R. Jorgensen Athletic/Events Center, The Stanley Theatre, multiple projects at Utica College, the Lofts at Globe Mill, Westwood Apartments and many more. They have also constructed The View in Old Forge and worked on several buildings at the Adirondack Museum at Blue Mountain Lake.
The Core Family Resource Center Team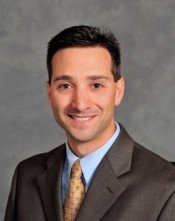 Anthony Obernesser
Vice President of Preconstruction
Anthony has close to 30 years of commercial construction industry experience with Gaetano Construction Corporation. A graduate of SUNY Institute of Technology, he started with Gaetano as a Project Manager Assistant. He has since progressed to Estimator, Project Manager, Chief Estimator and Senior Project Manager working on several multi-million dollar projects.

As Vice President of Preconstruction, Anthony works with owners and architects to plan and budget their projects from the conceptual estimate stage through final pricing and project start. In addition to his work experience, he has completed the AGC-NYS Young Constructors Management Training Program, the AGC Project Manager's Course and the AGC Estimating Academy.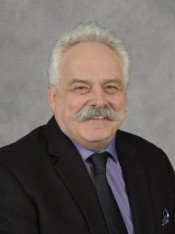 Mark Nish
Project Manager
Mark joined Gaetano as a Construction Project Manager with extensive experience in the construction industry, including 18 years of solid history in leadership of numerous multi-million dollar projects in planning and development. His extensive range of experience includes full collaboration with management and cross-functional, multi-disciplinary teams, and a track record of excellence in solving problems.

As a Project Manager, Mark is responsible for facilitating communication between owners and the construction team. His duties include preparation of subcontracts, purchase orders, submittals change orders and estimates including proposals. He also maintains project schedules and coordinates direct manpower, including subcontractors.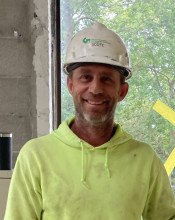 Scott Major
Superintendent
Scott Major has over 20 years of experience in the construction industry, managing projects ranging in scope and value. As Superintendent for Gaetano, he has responsibility for managing the project sites. Scott is a "hands on" leader who stays on site daily with the project team. His top priorities are ensuring that work flows smoothly and efficiently, that the work in place complies with the project drawings and specifications, and that safe working practices and OSHA guidelines are always followed.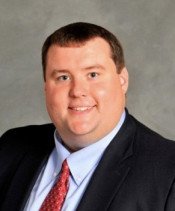 Brett Babicz
Operations Manager
As a graduate of Wentworth Institute of Technology, Brett started with Gaetano through an internship and has been a great asset to the company ever since. With over 17 years experience, he is responsible for the Project Managers, Administrative Staff & General Superintendent, as well as the general oversite of all of our construction projects throughout the entire project life to ensure their clients' expectations are met.