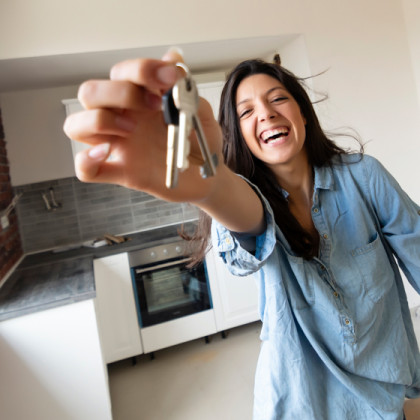 RUNAWAY AND HOMELESS YOUTH PREVENTION MONTH PROGRAM SPOTLIGHT
PROJECT HOME
Project HOME was implemented by ICAN in April 2018 to assist homeless transitional youth (those 18-24 years old) with rapid re-housing based on the Housing First Model, which provides housing before rehabilitation support services. ICAN has served 77 clients since 2018.

Transitional-aged youth often find themselves homeless for a variety of reasons — fleeing abuse and/or neglect at home, poverty, not being accepted in their household or exiting the child welfare, criminal justice, or mental health systems.

Project Home gives young people an opportunity to have support, a consistent place to stay and perhaps mostly importantly TIME – time to stop and figure out what their goals and next steps need to be without the stress of not knowing where they will sleep that night. They have time to begin healing and time to make more thought-out, grounded decisions for themselves.

It's hard for youth to think about anything else until they know where they're living. Once housed, we see them gain motivation to keep moving forward with other goals.

Project HOME Rapid Rehousing Coordinator Jody Singleton (who you'll catch many times calling her clients "my kids" as she is so invested in each of them) shares, "I love the peace they find. When they're homeless or couch surfing and completely unsure about everything, it's so stressful. When they have their key in their hand to their new apartment it's the best feeling – I see it in their faces as the stress melts away. Being able to see them breathe, take some time and get settled is everything."

WHO IS PROJECT HOME FOR?
This program is specifically for transitional-aged youth in the City of Utica, NY, who are those 18-24 years old and can demonstrate at an initial evaluation that they are "literally homeless" which means they are:
Living in a public or private place not meant for human habitation
Living in a temporary shelter (which includes congregate shelters)
In traditional housing or hotels/motels paid for by a charitable organization
Involved in federal, state or local government programs
HOW DOES PROJECT HOME HELP?
The primary goals are to enable homeless, transitional-aged youth to:
Obtain and remain in safe and affordable permanent housing
Access community resources for mental health services, education, general health needs and assistance for basic necessities
Increase life skills in areas such as budgeting and financial management, maintaining/upkeeping an apartment and various "every day" necessary connections to things like banking, day care, insurance, etc.
Have support of 12 months of rental assistance as they work towards goals
Gain employment
Achieve greater self-determination and independence

Feel like they belong within their community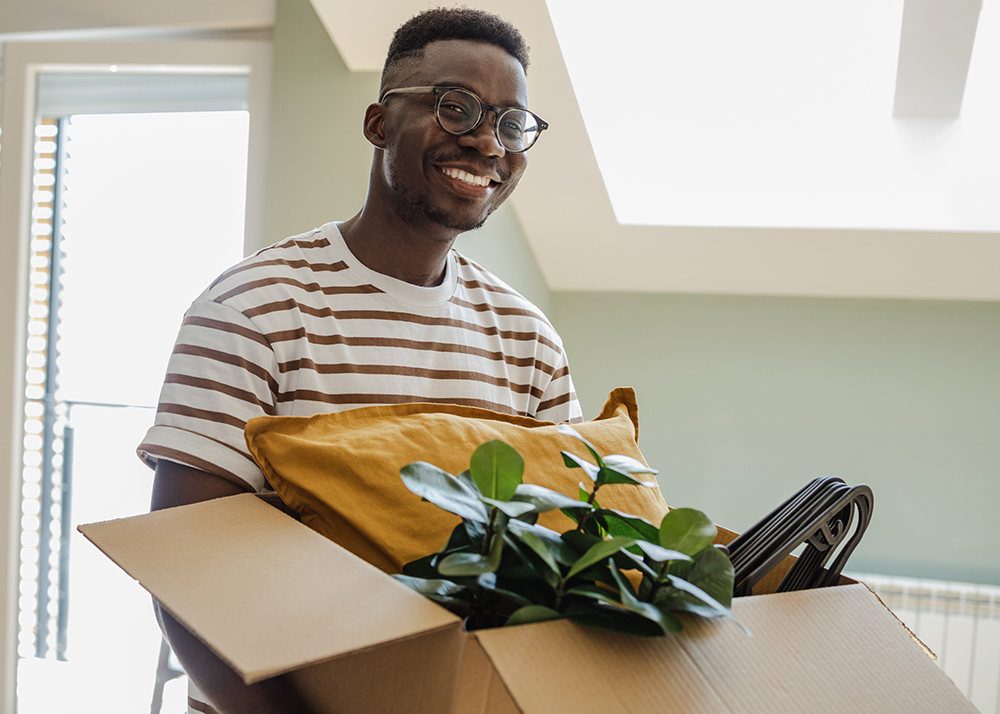 HOW TO ACCESS THE PROGRAM:
All potential participants must be between the ages of 18-24 and must complete a homeless assessment. This can be done through the shelter where they are staying or our Service Coordinator can also assist with it. Those who need more intensive mental health or medical services can be referred to and/or transitioned to permanent supportive housing services.

Self referral or referral of a young person in need is easy for those who qualify:
Contact Jody Singleton at (315) 801-5710

Complete a Homeless Assessment

Enter into the program with housing first, then set personal goals with our coordinator from there!

WHAT ARE THE OUTCOMES/SUCCESSES OF PROJECT HOME?
Those who are in our Project Home program have impactful and varied successful outcomes, many which are life changing as they:
Learn to live independently

Gain steady and increased income through employment

Potentially resolve court/probation cases

Link up with physical and mental health providers

Get their license and/or buy a car

Get their child(ren) back into their custody

Set boundaries with family members who may be sabotaging their success

Learn to get natural support from supportive "chosen family"
The positive outcomes impact not only the individuals, but many others including landlords, neighborhoods, families, employers, medical providers and entire communities. Individuals with increased knowledge and know-how to navigate adulthood makes them better tenants, students, employees, citizens, parents and more. Landlords receive steady, secure income along with support and education for their tenant(s). Medical providers see patients with knowledge about and willingness to take care of their overall health needs. Neighborhoods and communities begin to see individuals who contribute to the world around them.
HOW YOU CAN SUPPORT PROJECT HOME
Your donation will greatly assist transitional age youth who are working hard to achieve independence. Personal and household items are always in demand and help our youth begin to make a home and a new life for themselves.
We thank you for your generosity!