/
Silver Linings Series: Home Improvement and DIY
Silver Linings Series: Home Improvement and DIY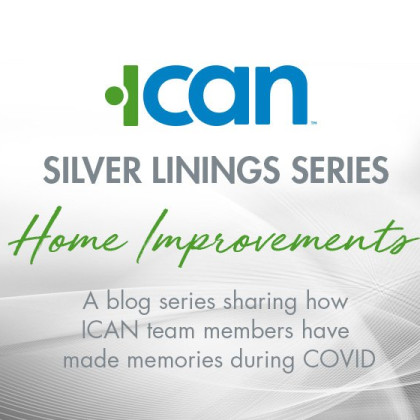 The COVID pandemic has been challenging in many ways. It has definitely allowed us an opportunity to spend a lot more time in our homes and a LOT more time pondering changes we'd like to make or dormant projects that we'd like to resurrect and finish. With some extra time on their hands, some of ICAN's staff members have illustrated a true strengths-based approach in their personal lives during the pandemic and elevated "turning lemons into lemonade" into "turning that whole wall into an intricate shelving system"! In this post, our employees discuss some home renovations and DIY projects that they've been working on with their families!
Sandra Lampasona
Healthy Families Oneida County Program Manager

Over the course of the pandemic, my husband and I were able to take advantage of the shut down and rethink our home space a little more to finally add some much needed character! Through endless hours of layout designing, measuring, woodworking, sanding, painting, assembly, and way too many trips to Lowe's, we transformed the most boring wall in our main living room to a beautiful cozy bookshelf and entertainment center. We've never done anything like this before! (By we, I should mention that my husband did about 95% of the work). Now, for better or for worse, we can't seem to stop with the home improvement projects...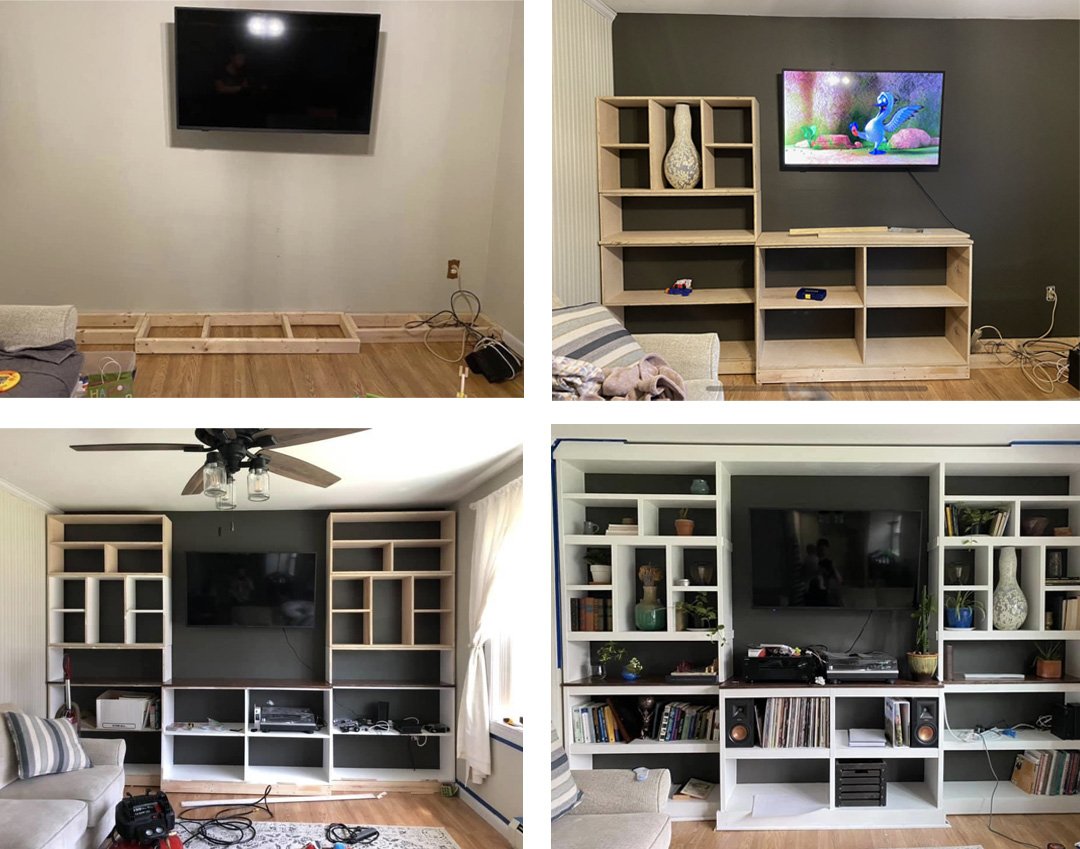 Donna Migliaccio
Director, Utica Children's Museum
Just Paint Around It!
Like many others during the beginning of the quarantine, we sat and watched the news excessively as the list of closures grew longer and longer. During the commercial breaks, it was easy to look around the room and find reasons to say 'we need to fix this' or 'we should probably fix that'. I mumbled under my breath that I might be interested in painting the accent wall in our living room and before I could say 'nah, never mind', my husband was in the basement looking for paint brushes. And so the quarantine DIY projects began.

As soon as the TV came off the wall, my eagerness to turn a red wall beige, faded when I saw the dreaded bracket. There's no way that thing is going to come off. Since I was the one doing the painting, I got to make the declaration—"Just paint around it…no one is going to see it anyway!" In an effort to make my brain okay with leaving the job somewhat "undone", I decided to make the best of a situation and leave a little mark behind for the next homeowner (which hopefully won't be for decades but still a fun idea). In between the multiple coats of primer, I let the kids grab a small brush and paint little smiley faces in their particular section of the bracket. I'm sure the wall will get painted again before we sell the house to downsize once the kids are grown. Or as I like to say, move in with them so they can take care of me…you better buy the "good" toilet paper when I'm old. If nothing else, it was our own little version of a Quarantine 2020 time capsule.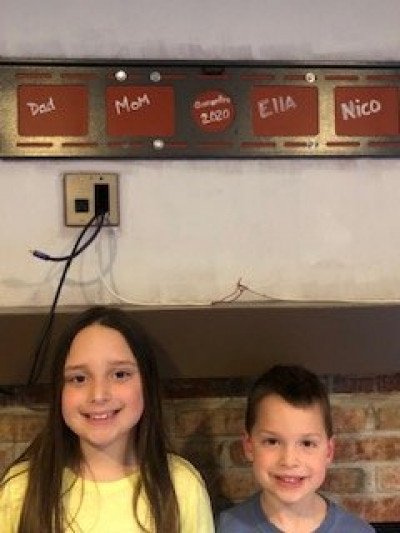 Thank you to all of the ICAN employees that sent in COVID-19 silver lining stories! We hope that everyone continues to recognize some of the positives to times of quarantine with family, friends, or even just yourself. At ICAN, we recognize how difficult this year has been for so many, so taking a moment to also consider some of the good that has come out of this time is so important. Despite these trying times, it is wonderful to see our employees working to keep their families together, stronger than ever!
________________________________________


This is the second post in ICAN's Silver Linings Series. We will be sharing multiple stories of how many of our staff members have embarked on adventures, learned new skills, completed home improvement projects, made memories, became closer with their families and more as we all celebrate the upside to social distancing and stay-at-home orders.