/
Silver Linings Series: New Family Members
Silver Linings Series: New Family Members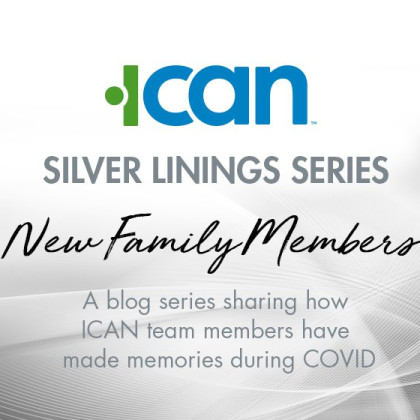 Families have had a LOT of adjusting to do during COVID-19. Here at ICAN, we are family-focused, strengths-based, and by nature have a positive "turn lemons into lemonade" outlook on things we do at work AND at home. As you have read in this "Silver Linings Series", so many of our staff have taken on new challenges during the pandemic – from diving into new hobbies and home improvements or taking on more advocacy and celebrating milestones COVID-style in their lives. In this final series post, we are highlighting two staff members that have expanded their families with new pets. Did we save the cutest for last?! You be the judge...


Alyssa Trevisani
Director of Community Outreach

One of the biggest silver linings that I experienced during this pandemic was getting the newest member of our family, Ruby. She has added so much love and joy to our family. She was exactly what we needed. She fits in perfectly with our active lifestyle – she runs, takes walks and even swims with us. She is the perfect addition to our family and perfect friend to our cat, Skyler.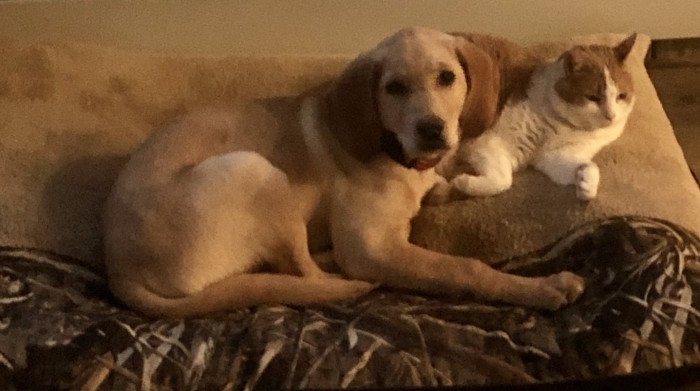 Jessica Rowe
Behavior Specialist

My family and I decided that the stay-at-home order during COVID-19 was the perfect time to finally start our chicken adventures. The boys, Mark Jr. (12) and Blake (10), were involved in the entire process of planning, building, painting, and making adjustments to our coop and run, along with their father Mark Hoffman and myself. We are so happy to have finished this project and all have a hand in the process. We are currently waiting patiently for five Rhode Island Reds, five Black Sex Links, six Silkies and one Frizzle to lay eggs while we enjoy being alerted to every visitor to our home by our five Guinea Hens. I personally, along with the students I work with on Zoom, enjoy the protective calls in the early morning from our Brahma Rooster. We can't wait to have continuous memories with this henhouse village that would not have been possible without the stay-at-home order of COVID-19.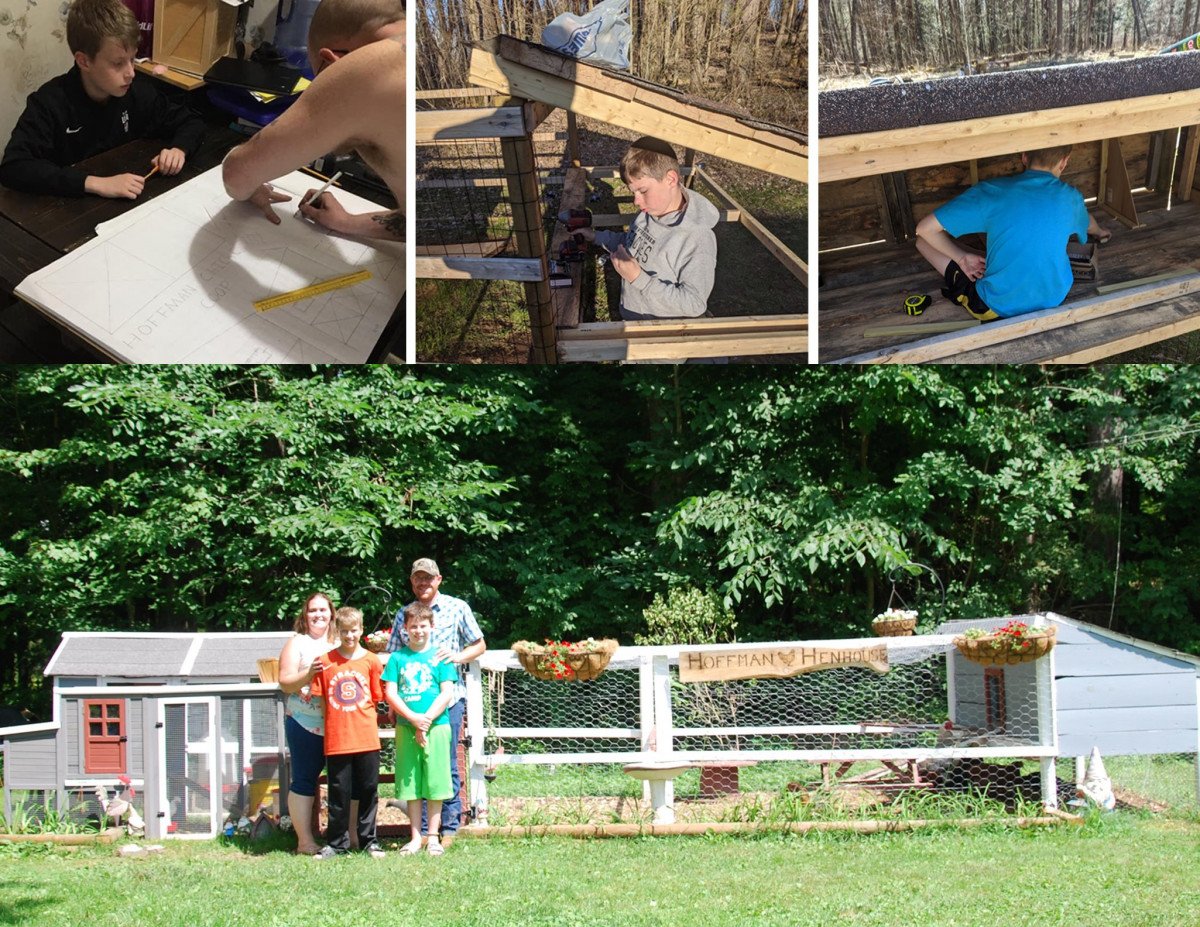 Thank you to all of the ICAN employees that sent in COVID-19 silver lining stories! We hope that everyone continues to recognize some of the positives to times of quarantine with family, friends, or even just yourself. At ICAN, we recognize how difficult this year has been for so many, so taking a moment to also consider some of the good that has come out of this time is so important. Despite these trying times, it is wonderful to see our employees working to keep their families together, stronger than ever!
_________________________________
This is the sixth and final post in ICAN's Silver Linings Series. We have shared multiple stories of how many of our staff members have embarked on adventures, learned new skills, completed home improvement projects, made memories, became closer with their families and more as we all celebrate the upside to social distancing and stay-at-home orders.

We hope you have enjoyed the series!
Other ICAN Silver Linings Stories from Staff: